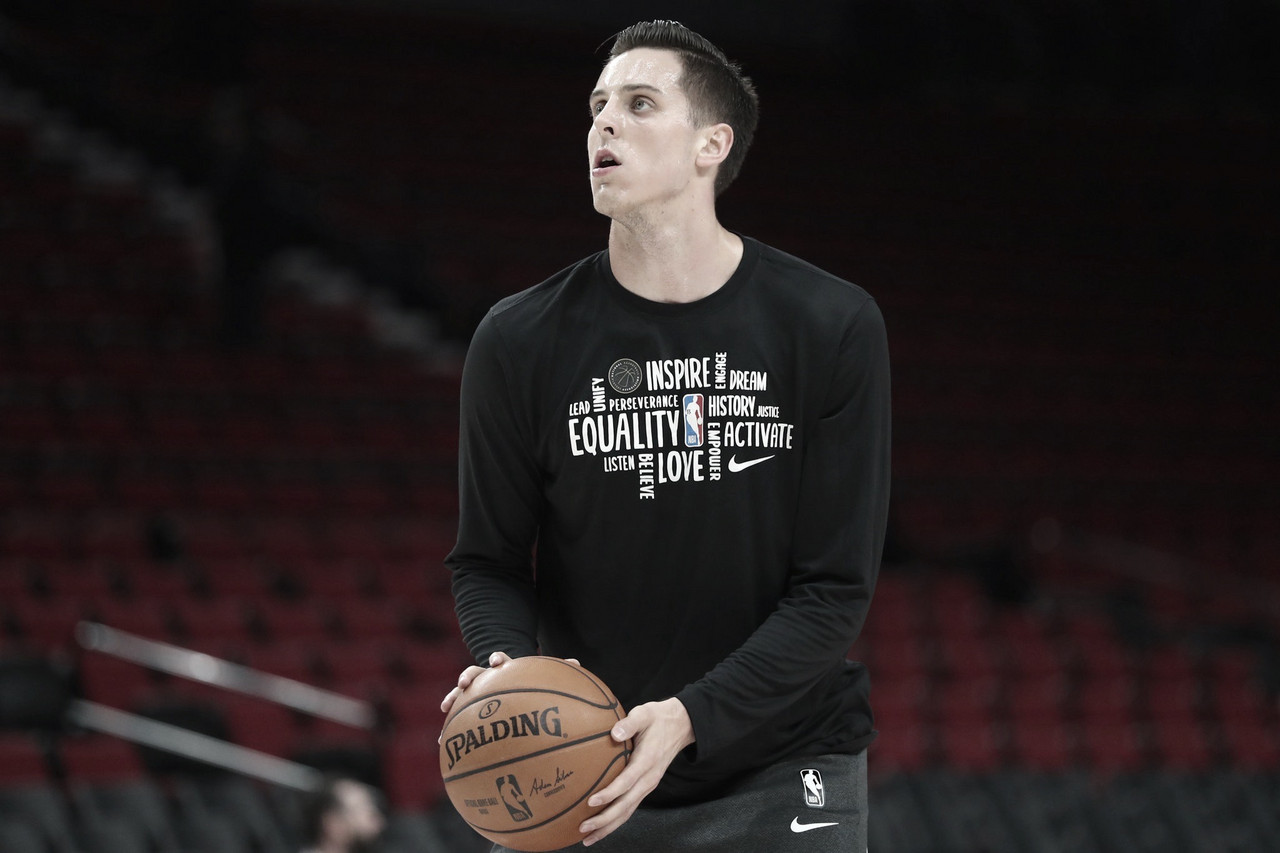 The Portland Trail Blazers confirmed forward Zach Collins has suffered a hairline medial malleolus stress fracture of his left ankle and will miss remainder of season.
Zach Collins to miss remainder of 2020 Playoffs.

Get well soon, Z ♥️

🔗: https://t.co/en6ENjSs4Z

— Portland Trail Blazers (@trailblazers) August 21, 2020
The injury was produced during the 'play-in' game inside the NBA bubble. Collins grabbed a defensive rebound and then came down and appeared to be limping and favoring his left ankle after the play.
Collins, 22, appeared in 11 games for the Trail Blazers this season, posting averages of 7.0 points (47.1% FG, 36.8% 3-PT, 75.0% FT), 6.3 rebounds, 1.5 assists and 0.45 blocks. Back in November, he underwent shoulder surgery and spent most of the year recovering from it.
Collins joins Rodney Hood and Trevor Ariza as the unavailable players for the Trail Blazers at Orlando. Hood had a season-ending Achilles injury and Ariza opted-out of the restart for family considerations. Rookie Nassir Little has also been out as he experienced a syncopal episode on August 12 during an optional team shoot around.
Blazers Star, CJ McCollum sent his best wishes to Collins through a social media post.
Prayers up my brotha 🙏🏽 https://t.co/Bzged0llYM

— CJ McCollum (@CJMcCollum) August 21, 2020