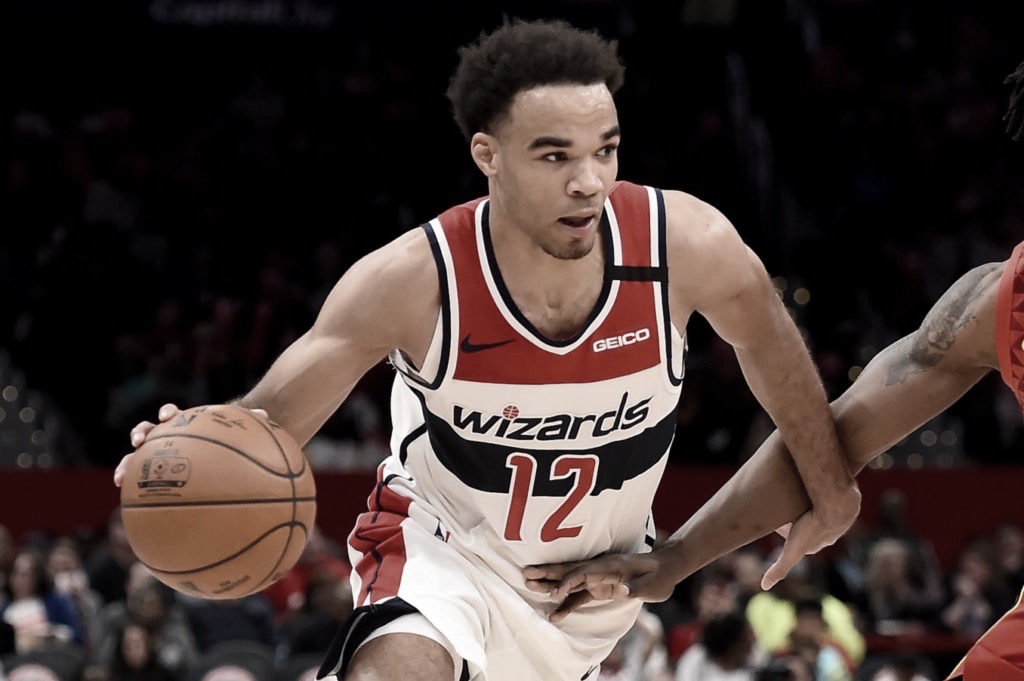 The Los Angeles bright lights is not an easy place to come into as a rookie. Despite being a star in Boston College, Jerome Robinson arrived to the NBA with some uncertainty regarding how well would his game translate into the association.
After a season and a half with the Clippers averaging less than 10 minutes a game and even a brief stint in the G-League, Robinson was traded to the Washington Wizards with the hopes of a new start in a new environment. It wasn't all bad for him at LA, as he got his first playoff appearance and got to learn from great guards like Lou Williams and Patrick Beverley.
The transition wasn't easy at first, including the fact that just a couple of weeks after being traded to the East Coast, the NBA suspended the season due to the COVID-19 pandemic. Still, the 'hiatus' gave an opportunity to the second year player to work on his game.
Even though the Wizards went 1-7 in 'seeding games', Jerome Robinson proved to be one of the most improved players at 'the bubble.
The 23 year-old improved his points per game at Orlando by 11.7 points, the most at the NBA 'bubble' behind Michael Porter Jr. from the Denver Nuggets (+16.3) and TJ Warren from the Indiana Pacers (+12.3).
His improvement hasn't only been offensively but also on the other end of the court, as he has showed his potential to be a great perimeter defender.
Robinson is still trying to find a long-term role in the NBA, but his most recent performances show the skillset he has, and there's no doubt that he will eventually become a really solid player in the league.