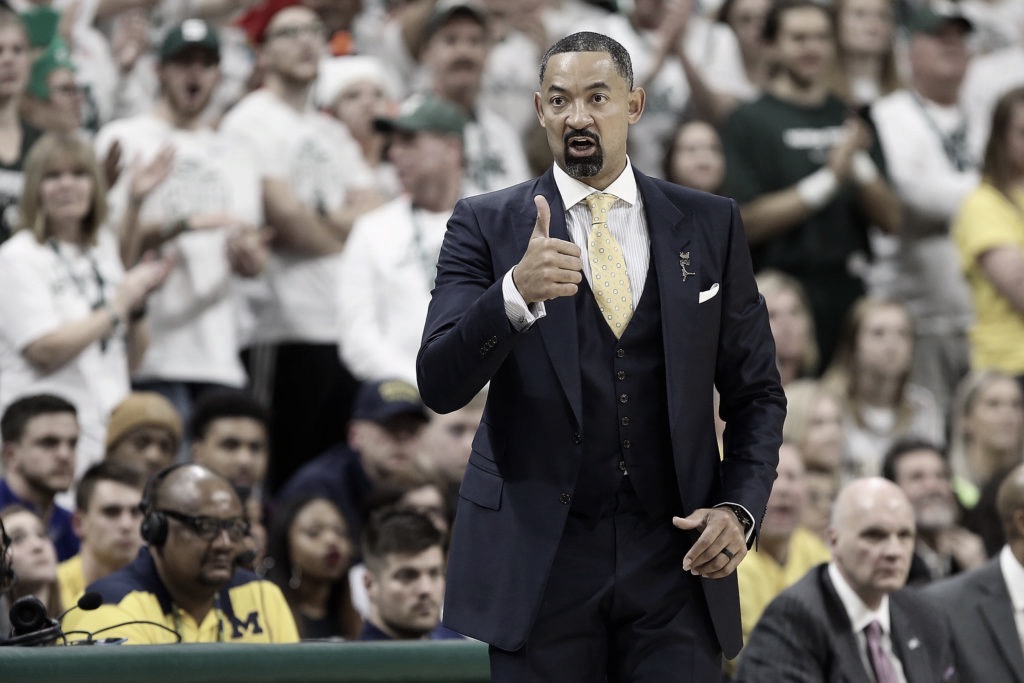 ESPN's Adrian Wojnarowski reported that University of Michigan coach, Juwan Howard, was a possible NBA coaching candidate, especially with multiple teams not having a coach, like the Bulls, Pelicans and Nets.
After finding out, the Wolverines coach quickly put rumors that he'd leave Michigan for the NBA to bed, reaffirming his commitment to the university.
August 24, 2020
Howard led Michigan to a 19-12 record in his first year, going 10-10 in conference play.
The Wolverines coach has a strong resume as a player and later an assistant coach under Erik Spoelstra at Miami. Before taking the Michigan job, he interviewed for the Los Angeles Lakers and Cleveland Cavaliers.
Howard played at Michigan for three years in the early '90s as a member of the Fab Five (along with Chris Webber, Ray Jackson, Jimmy King & Jalen Rose) before entering the NBA. During his NBA career, he played for 10 different organizations, was named an All-Star in 1996 and won the NBA championship twice.