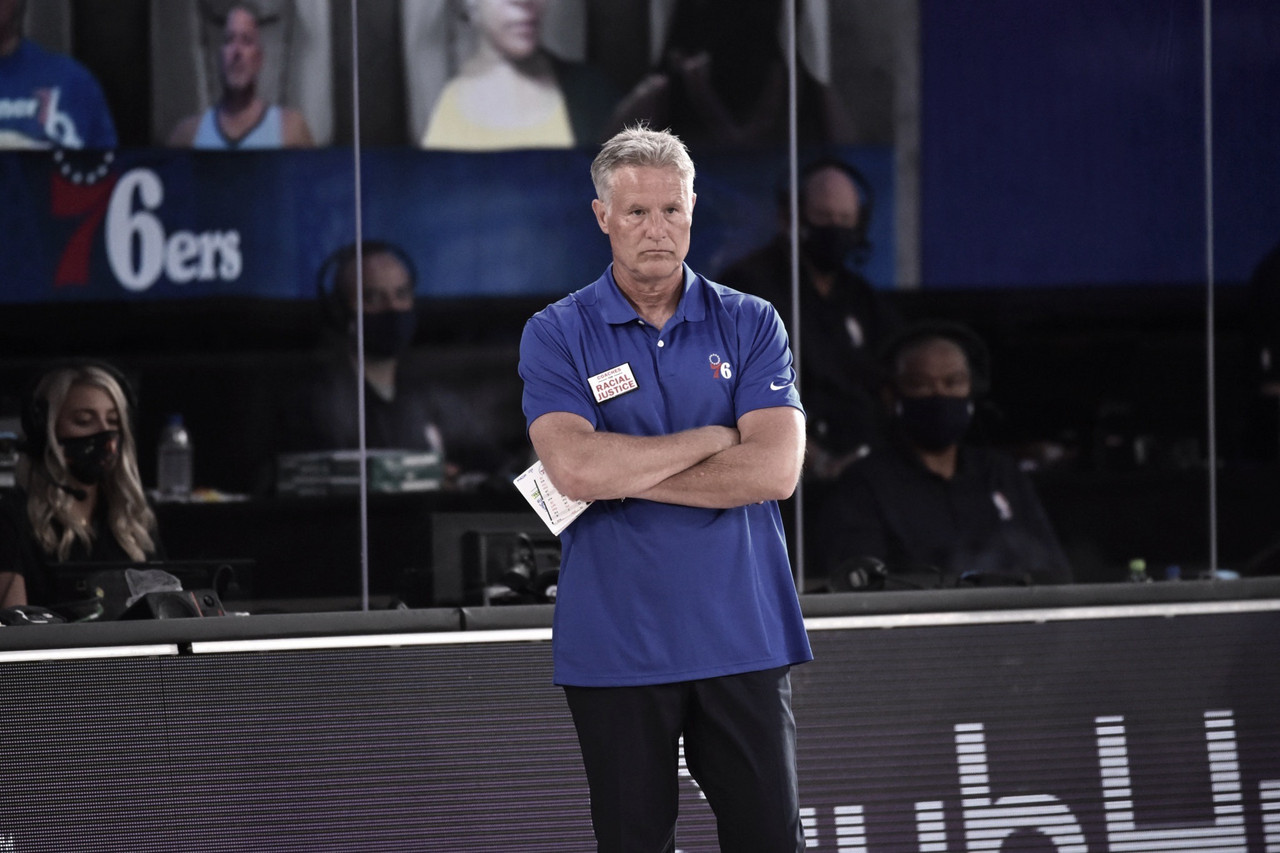 The process is still going for Philadelphia, as they still haven't managed a way to make a good run in the playoffs despite having two All-Stars in Ben Simmons and Joel Embiid.
Coming off from a terrible season which concluded with getting swept by the Celtics in the first round of the playoffs, everyone knew there had to be some changes in 'Philly'.
ESPN's Adrian Wojnarowski reported that 76ers have fired Coach Brett Brown.
The Philadelphia 76ers fired coach Brett Brown, sources tell ESPN.

— Adrian Wojnarowski (@wojespn) August 24, 2020
This decision is expected to be a precursor for more changes for the 76ers, whose senior leadership will begin exploring changes in the front office structure.
"In 2013, I was employed to lead one of the most dramatic rebuilds in professional sports history," Brown said in a statement. "In the past seven years, our players and coaches have evolved and grown, and I have deep appreciation for the 102 players I have coached."
'Woj' also reported that the franchise's plan is that Elton Brand will continue to oversee basketball operations.
Coach Brown earned the league's respect while at Philadelphia, as he was there from the start of the process and took them all the way to Eastern Conference playoff contention.
Amongst the candidates for the Sixers to fill the head coaching job are Ty Lue, assistant coach for the Los Angeles Clippers, and Jay Wright, a two-time national championship coach with Villanova.