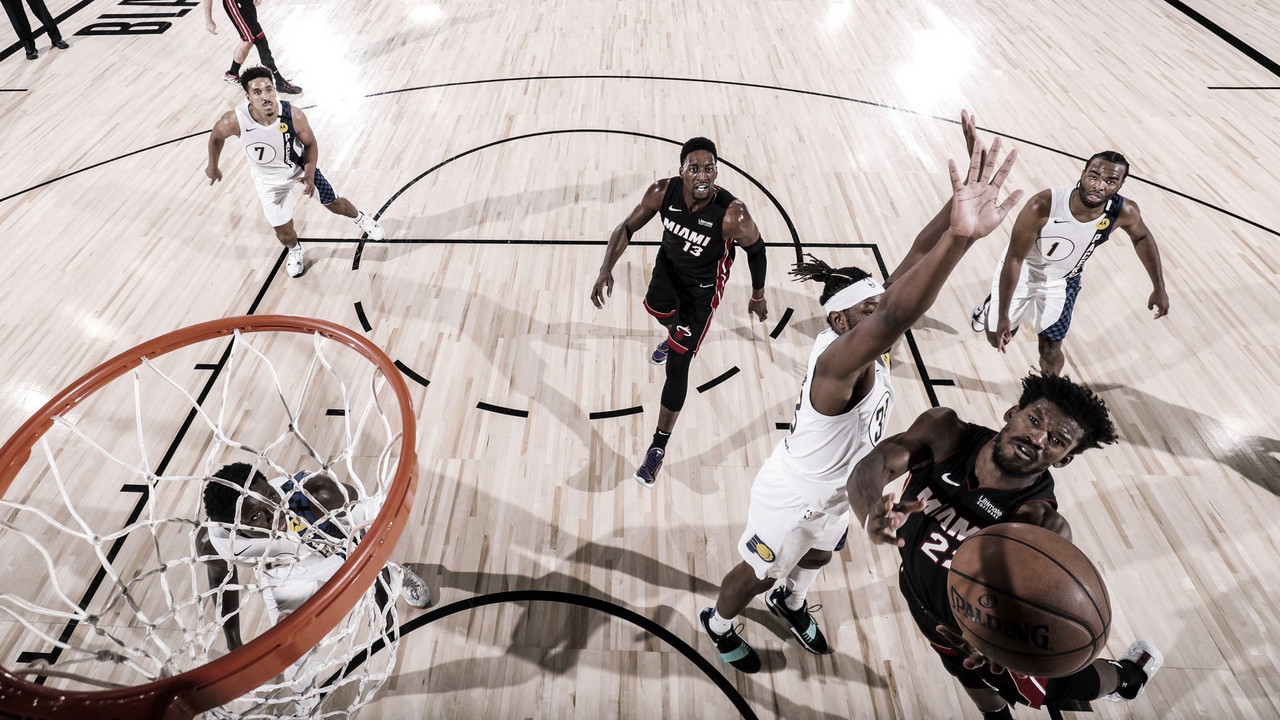 The Miami Heat keep proving they're one of the main candidates to win the Eastern Conference title this year.
Their rivals were the Indiana Pacers in the first round of the playoffs, a match-up that seemed to be everything but easy.
Nate McMillan's team wasn't able to count with All-Star Domantas Sabonis, and Miami took the heat from South Beach to Orlando, as they swept the Pacers 4-0.
According to Elias Sports, the Indiana Pacers are the 5th. team in NBA history to lose in the 1st round in 5 consecutive seasons. Despite having great players including Victor Oladipo, Myles Turner and Sabonis, the Pacers just haven't been able to get over the hump in playoffs.
The Miami Heat will play the winner of the series between Milwaukee Bucks and Orlando Magic in the Eastern Conference semifinals.
"The rest is going to be great for myself and my teammates," Butler said after suffering a left shoulder strain in game 4 of the series.
Miami joins Boston and Toronto in the next round. These three franchises are the only ones who have swept their opponents in the first round of this year's playoffs.