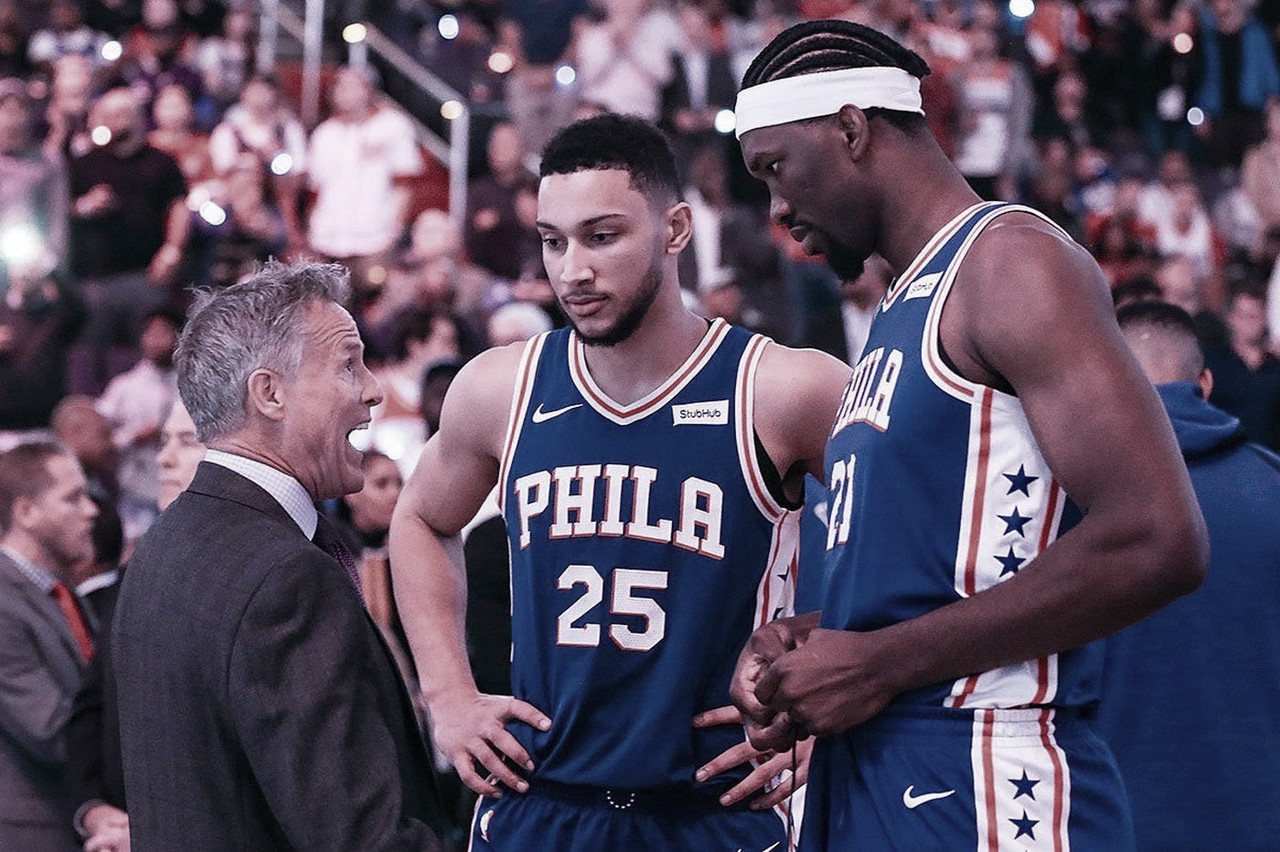 Even though the Philadelphia 76ers have failed to win the Eastern Conference for three consecutive seasons, the organization has cleared the air, and revealed they are not looking to trade Joel Embiid and Ben Simmons.
GM Elton Brand told the press the franchise is not seeking a new nucleus to build their team around.
"I'm not looking to trade Ben or Joel. I'm trying to compliment them," Brand said. "They're 24 and 26 and want to be here. You try to make that fit as long as possible."
The 76ers were 43-30 this season and really underachieved in a season when they were expected to be serious contenders in the Eastern Conference. If that was not enough, they got swept by the Boston Celtics in the first round of the playoffs at Orlando.
Following the loss against Boston, everyone pretty much knew Coach Brett Brown's time at South Philly had come to an end.
"I have a tremendous level of respect for Brett both personally and professionally and appreciate all he's done for the 76ers organization and the city of Philadelphia," Brand said in a statement.
This season, Joel Embiid averaged 23 points, 11.6 rebounds, three assists and 1.3 blocks per game while Simmons chipped in with 19.6 ppg, 7.8 rpg, 8.0 apg and 2.1 steals per game.
The 76ers have $28.8 million to Simmons and $29.5 million to Embiid committed for next season. In addition, the Sixers have committed $27.5 million to Al Horford and a whopping $34.4 million to forward Tobias Harris, too.