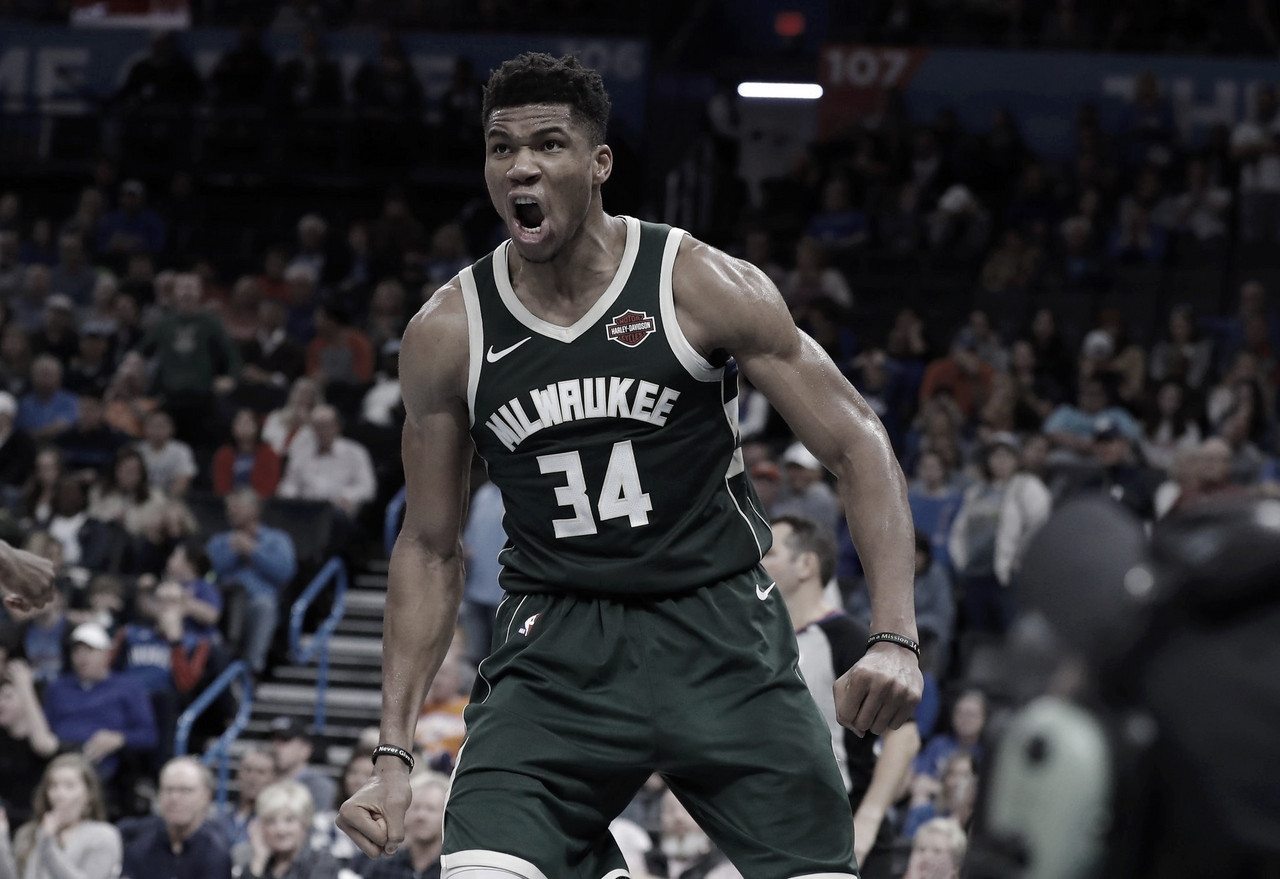 The NBA has confirmed Giannis Antetokounmpo beat Anthony Davis and Rudy Gobert in the race for the NBA's Defensive Player of the Year award.
The award was handed to Giannis by his teammate Brook Lopez, and it was announced live during the Inside The NBA show on TNT.
.@Bucks coach Mike Budenholzer announces Giannis as the 2019-20 #KiaDPOY. pic.twitter.com/zJAfSm9mPx

— NBA on TNT (@NBAonTNT) August 25, 2020
Giannis, having won the MVP honor last year, has led the Bucks the NBA's best record and first place in the Eastern Conference this season.
What makes him so special on defense is his capability of guarding all five positions. He led the Bucks to having the top defensive rating (103.36) in the league.
"Earning the Defensive Player of the Year award is about his hard work, dedication to his family, and the trust and commitment of his teammates and our coaching staff," he said.
The Greek forward, who averaged 13.6 rebounds, 1 block and 1 steal per game this season, is the fifth player in NBA history to be named NBA KIA MVP and Defensive Player of the Year in a career. He joins Michael Jordan, Hakeem Olajuwon, David Robinson and Kevin Garnett.
The Bucks forward is also in the MVP race with LeBron James and James Harden. If he wins, he would join Michael Jordan and Hakeem Olajuwon as the only three players in NBA History to have won the MVP and DPOTY in the same season.