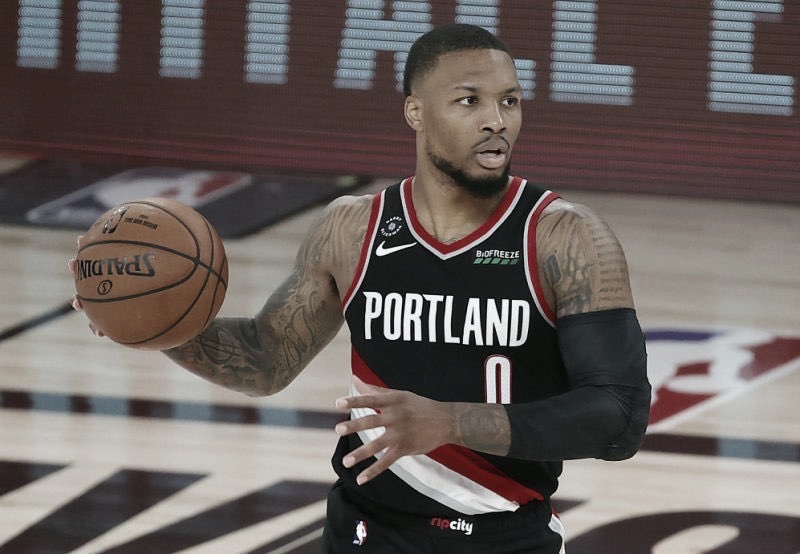 The Portland Trail Blazers run at Orlando has been great, including arriving as the ninth best team in the West and securing their playoff spot in a matter of nine games.
The story seems to have come to an end for Terry Stotts team, who are in the middle of a first round series against the Los Angeles Lakers.
They will have to continue the series without their star, Damian Lillard, is leaving the NBA bubble in Orlando, Florida, to have his right knee examined in Portland.
According to a statement released by the team, it has not been determined if Lillard would return to Orlando for a future playoff game.
Damian Lillard will leave the NBA campus in Orlando on Thursday & return to Portland for further examination of his injured right knee. Lillard's availability to return to the Orlando campus is yet to be determined. Further updates will be provided as necessary.

— Portland Trail Blazers (@trailblazers) August 27, 2020
In the four games he played against the Lakers, Lillard averaged 24.3 points per game on only 40.6 percent shooting from the field. Let's not forget that during the 'seeding games' he was on a mission, averaging 37.6 points on 49.7 percent shooting.
Lillard was named All-Bubble First Team and Bubble MVP for his great performances to close out the regular season at Orlando.