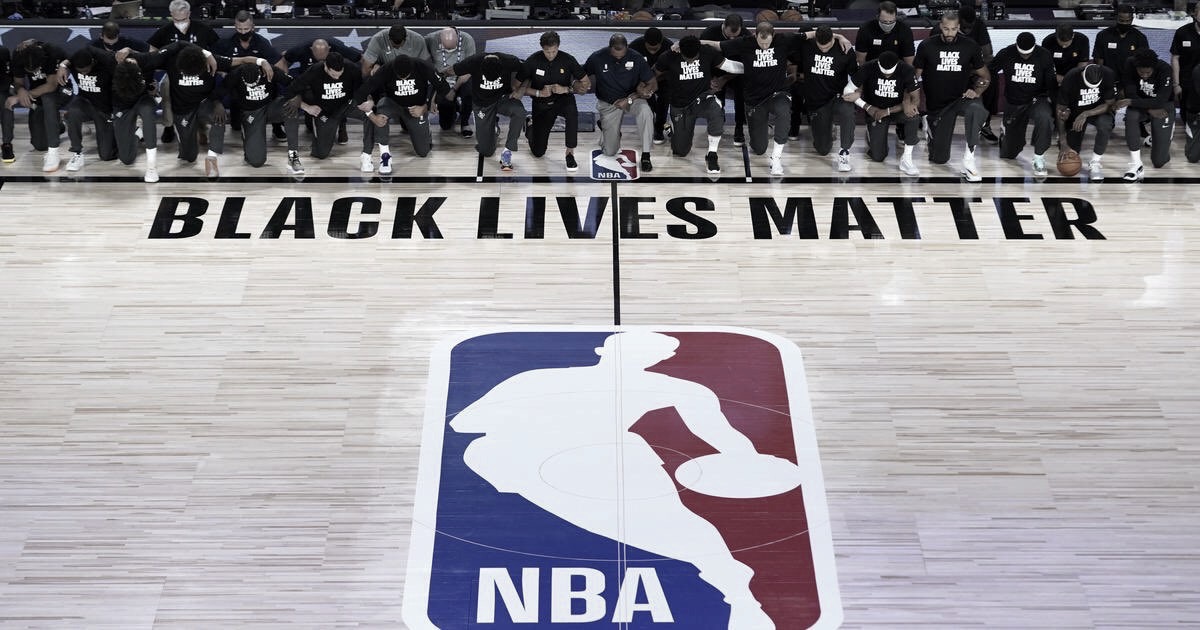 Approximately 100 employees in the NBA's league office will go on strike in solidarity with NBA and WNBA players who are pushing for social justice.
The staff members are across 10 departments including basketball operations, cybersecurity, finance and marketing.
"We believe the NBA, its leadership, and the Board of Governors unequivocally have the leverage to do more to directly address and combat police brutality and systemic racism in this country," the staff wrote in a letter to Commissioner Adam Silver and Deputy Commissioner Mark Tatum.
"We acknowledge and credit all the work the NBA has already done," the letter continued. "But we have the power to have a greater impact. The NBA has not done enough proactively, and rather has relied too heavily on our players... We understand that we are a business, but fears of losing revenue and advertisers should not numb us to the cries of Black men, women and children that continue to be oppressed in the same communities in which we play."
Here is the letter NBA employees have sent to Adam Silver and Mark Tatum. Close to 150 employees have joined, across multiple departments pic.twitter.com/1VrOaSf5wY

— Chris Mannix (@SIChrisMannix) August 28, 2020
This happens since playoff games were postponed after the Milwaukee Bucks refused to take the court for their first-round series game with the Orlando Magic. This came as a protest of racial injustice in the wake of the police shooting of Jacob Blake, a 29-year-old Black man from Kenosha, Wisconsin.
Commissioner Adam Silver responded in a letter to league employees, supporting their decision to go on strike.
NBA commissioner Adam Silver pens letter to league employees, obtained by @TheAthleticNBA @Stadium: "I wholeheartedly support NBA and WNBA players and their commitment to shining a light on important issues of social justice." pic.twitter.com/2SPEunp64I

— Shams Charania (@ShamsCharania) August 28, 2020