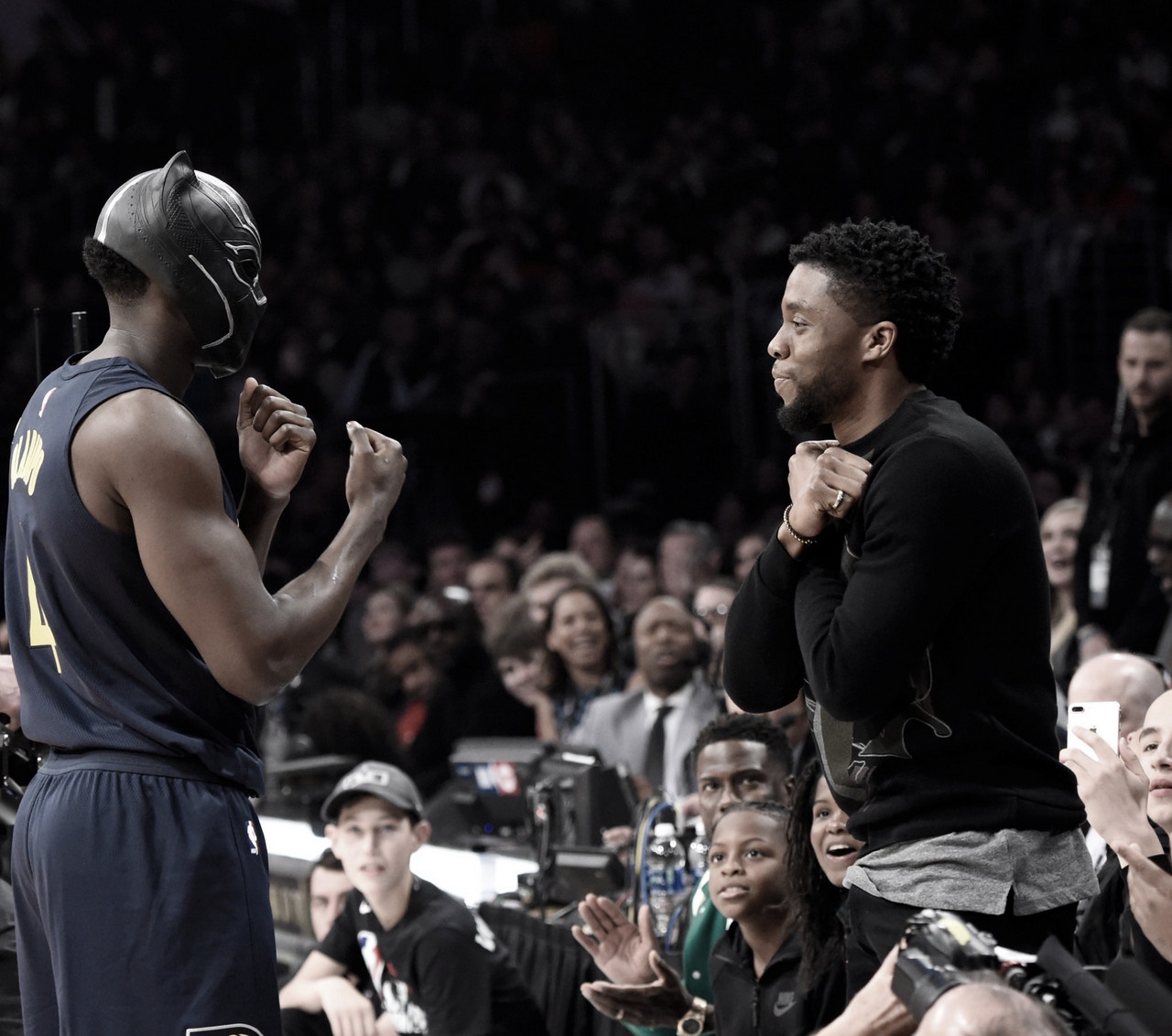 People never know what's going on behind the scenes for some professional athletes, actors or artists. Shockingly, it was confirmed Chadwick Boseman has died of cancer at the age of 42.
The South Carolina native was diagnosed with stage III colon cancer in 2016 and had been fighting against it since then.
August 29, 2020
Boseman starred in "Black Panther" and also portrayed Black icons such as Jackie Robinson and James Brown. There's no doubt he left a lasting impact on sports and culture.
The actor was a big NBA fan. He even got shouted out by Victor Oladipo during his slam dunk contest performance in the 2018 All-Star Weekend in Los Angeles.
Multiple current and former players reacted to the devastating news that shocked the world.
Smh it's just to much going on right now....... R.I.H #BlackPanther https://t.co/Vh9WvZz1bP

— Victor Oladipo (@VicOladipo) August 29, 2020
Rest in power @chadwickboseman !! Your legacy will live forever. 2020 man, been a tough one 💔

— klay thompson (@KlayThompson) August 29, 2020
Hurting right now! Rest Easy King! 🙏🏾🙏🏾 https://t.co/FkH4zmiLH0

— Eric Paschall (@epaschall) August 29, 2020
August 29, 2020
💙🙏🏾💙🙏🏾 https://t.co/3IyrJPlkzH

— Isaiah Thomas (@isaiahthomas) August 29, 2020
Mannnn no way!!! RIP KING 👑✊🏾😭 https://t.co/q4aue9j2Xw

— Donovan Mitchell (@spidadmitchell) August 29, 2020
Rest in Heaven 👑 https://t.co/3kDVUvdjEY

— DWade (@DwyaneWade) August 29, 2020
R.I.P Chadwick Boseman

— Josh Hart (@joshhart) August 29, 2020