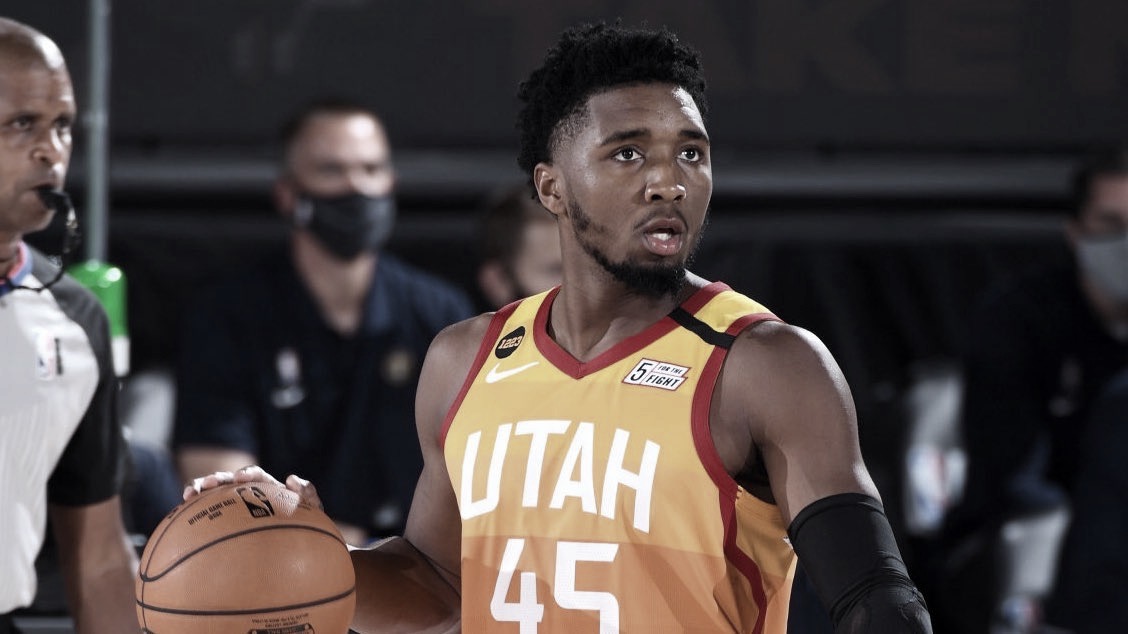 The Utah Jazz guard Donovan Mitchell and Adidas have decided to donate $90,000 to the family of Jacob Blake.
The third-year player and the company will take the sales from the release of his latest shoe with Adidas, D.O.N Issue #2, and put it towards the education of Blake's children.
"Education reform is something I really believe in and I believe will be able to help push our country and our future past the point we're at. Allowing kids to understand and be able to go into the same classrooms and be able to be taught at a level playing field is something I believe is the key to generational success and being able to push past racism, systemic racism, voter suppression and everything," he said.
Mitchell will donate $45,000 of sales during the first 45 hours of the drop. Adidas will then match Mitchell's proceeds for a total of $90,000.
"In such trying times and turmoil, we must continue our efforts to bring awareness and change. Enough is enough, and we are tired," Mitchell added.
The latest edition of the D.O.N from Mitchell and Adidas features a green and orange colorway and is being sold for $100 per pair.
Mitchell praised the Milwaukee Bucks for leading NBA protests over the shooting of Jacob Blake, who has been hospitalized and his family has said is paralyzed from the waist down. The 29-year-old African-American was shot by police multiple times in the back in Kenosha, Wisconsin.