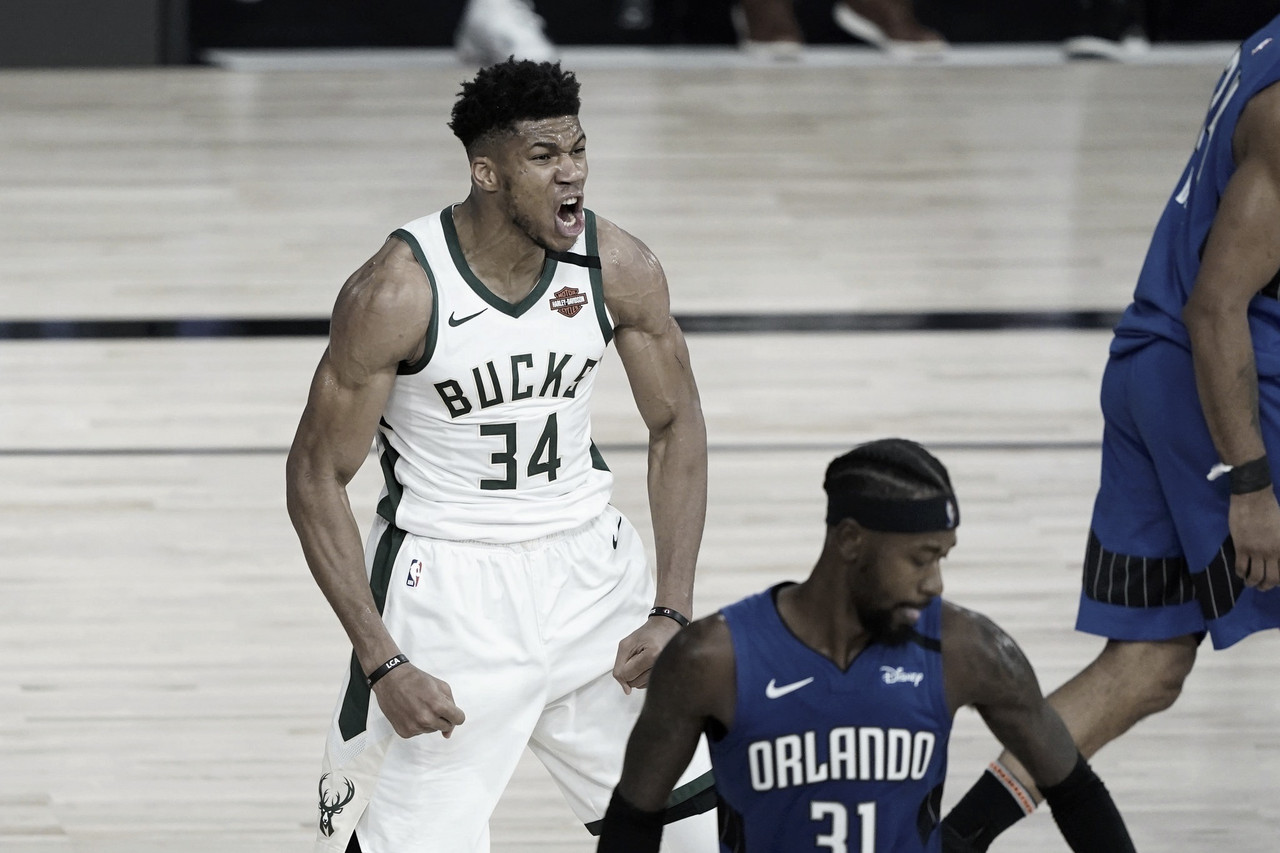 The Milwaukee Bucks have earned a spot in the semifinals of the Eastern Conference. The team with the best record in the NBA took care of business against the Orlando Magic in a five-game series.
After dropping Game 1 thanks to an outstanding performance by Nikola Vucevic, Mike Budenholzer and his team fought their way back into the series.
The Bucks won four consecutive games scoring more than a 105 points per contest. They also proved to be the best defense in the NBA, and is not only because of their amazing defensive rating (103.6), but also because of how well they matched-up against an All-Star like Vucevic.
During the series, Giannis Antetokounmpo recorded five straight games with 25 points, 10 rebounds, and 5 assists, which matches the longest streak in NBA postseason history.
'The Greek Freak', who averaged 30 points in the series, will have to lead his team over a bigger hump in the coming round.
Milwaukee is set to face the Miami Heat in the Eastern Conference semifinals. The Heat swept the Indiana Pacers in four games and will have an extra week of rest than the Bucks before the start of the series.
Miami won two games of the regular season series against Milwaukee, and they have shown some great depth and courage when playing against high-seeded teams. With ballers like Duncan Robinson, Goran Tragic and Bam Adebayo, led by Jimmy Butler, this second round match-up is expected to be everything but easy for the Bucks.
Miami also happens to be the only team in the East to beat Milwaukee twice in the regular season.
Last year's MVP, Giannis Antetokounmpo talked to Malika Andrews from ESPN following their first round win about the Heat and the second round series.
''We just got to keep getting better. Also make it as tough as possible for them (Miami Heat),'' Giannis said. ''I think we did a great job from Game 1 to Game 5, so hopefully that will carry on to the next round.''