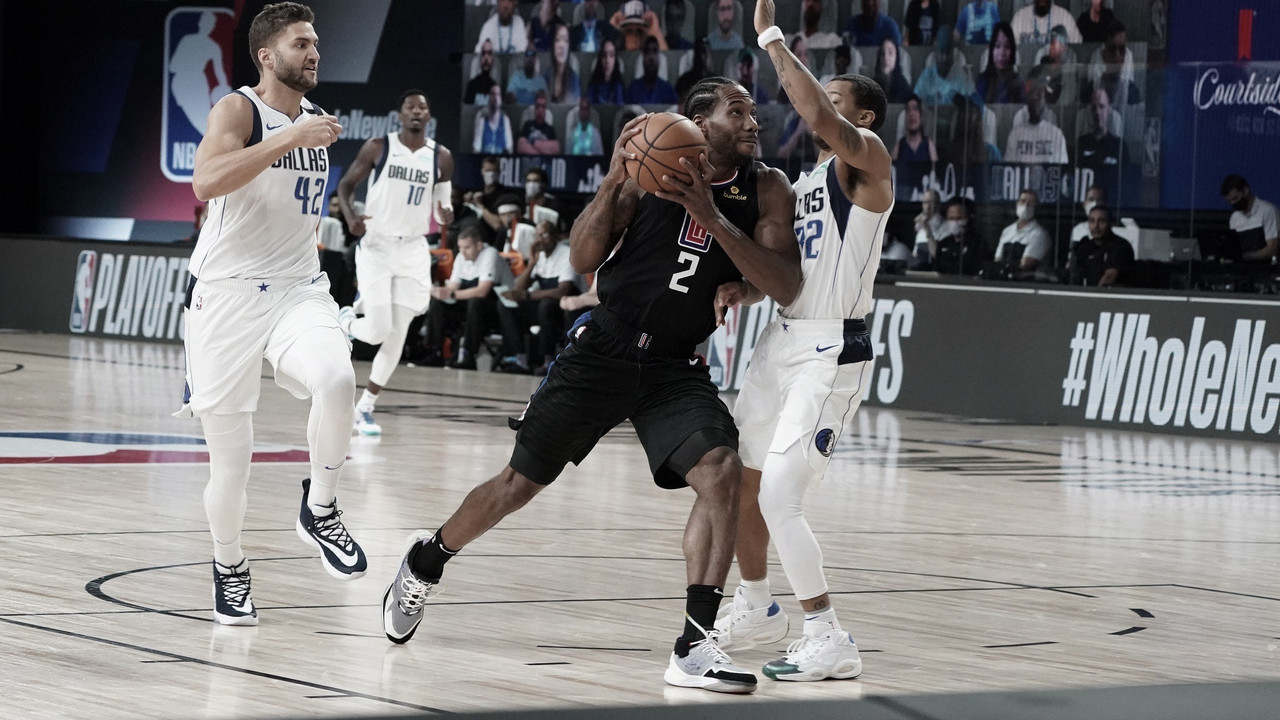 For the first time in five years, the Los Angeles Clippers are in the second round of the playoffs in the Western Conference.
Doc Rivers squad beat the Dallas Mavericks in a really tight six-game series. Kristaps Porzingis missed the last three games for Dallas with a lateral meniscus tear.
Despite the loss, Luka Doncic proved to be not only the future, but the present of the NBA.
Coach Rick Carlisle called Doncic "one of the toughest players I've ever seen in this league." He also noted Luka is a finalist for Most Improved Player after being Rookie of the Year. Carlisle expects another Luka leap next year because great players find a way to add to their games.
Luka Doncic created, assisted, or scored 59.5 points over 34.6 minutes per game in his first playoff series.
"My goal every season is to win a championship,'' he said. "There's no other goal. That's going to be mine."
Since winning their lone championship in 2011, the Mavericks have gone 7-21 in playoff games and 0-5 in postseason series.
On the other hand, Kawhi Leonard from Los Angeles was on a mission. He became the first player in the last 20 NBA playoffs to have at least 30 points, 10 rebounds, five assists and five steals in a game. It also marked the first time Leonard has scored at least 30 points in five consecutive playoff games.
The Clippers will face the winner between Utah and Denver in the second round of the postseason.