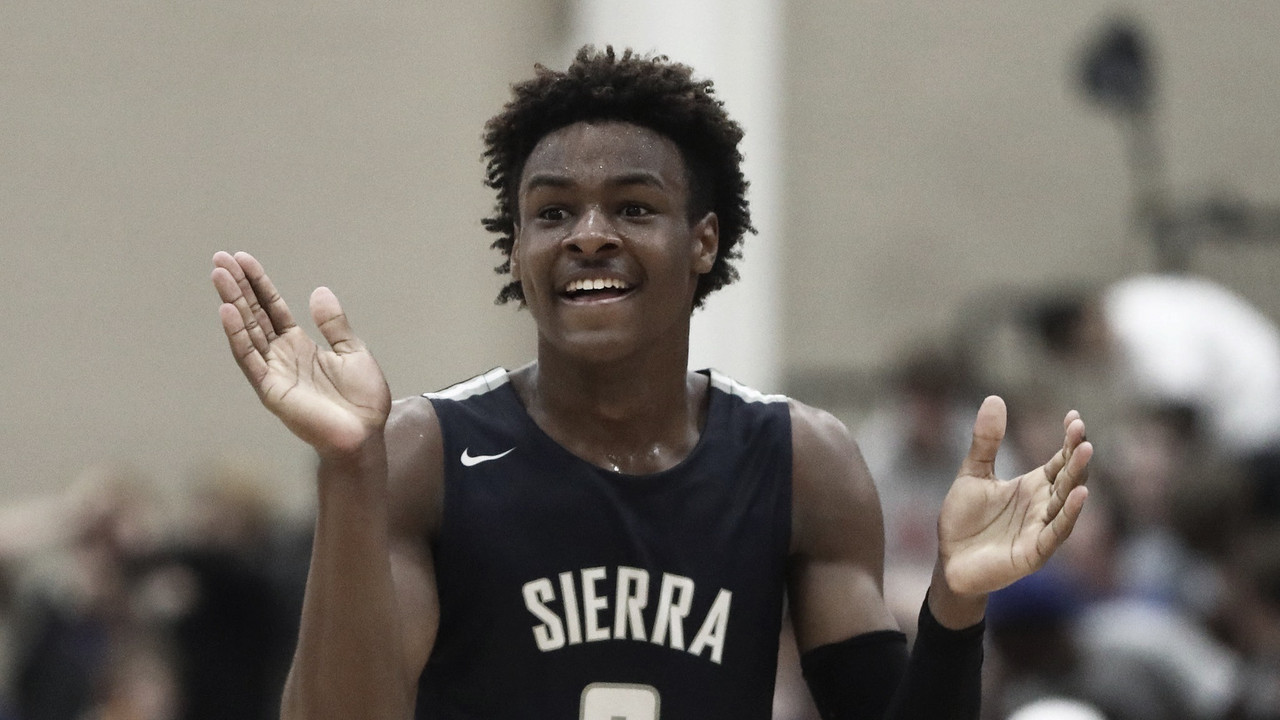 LeBron 'Bronny' James Jr., the No. 24 in ESPN's 2023 recruiting rankings, has joined the Esports and gaming organization 'FaZe Clan'.
The son of Los Angeles Lakers star LeBron James, was introduced by the gaming team with a hype video on social media, which featured basketball highlights as well as highlights from video games, namely Fortnite and Call of Duty: Modern Warfare.
INTRODUCING FAZE BRONNY#FaZeUp pic.twitter.com/2GdWMq7ZEi

— FaZe Clan (@FaZeClan) August 30, 2020
FaZe Clan has developed a solid relationship with professional athletes over the years. Philadelphia 76ers star Ben Simmons joined FaZe Clan as a content creator under the name "FaZe Simmo." Other athletes currently on the FaZe Clan creator roster include Pittsburgh Steelers wide receiver JuJu Smith-Schuster (FaZe Juju) and Miami Heat player Meyers Leonard (FaZe Hammer).
Rappers Ugly God and Lil Yachty are also affiliated with FaZe Clan, while Migos member Offset is an investor of the brand.
Bronny is headed into his sophomore year at Sierra Canyon High School in Los Angeles. The younger James has more than 5.5 million followers on Instagram, more than 4.3 million on TikTok and more than 300,000 on Twitch.
He will now start streaming his video game play, Fortnite and Call of Duty, under the new handle "FaZe Bronny."
ESPN reported there are more than 40 streamers on FaZe Clan's roster.