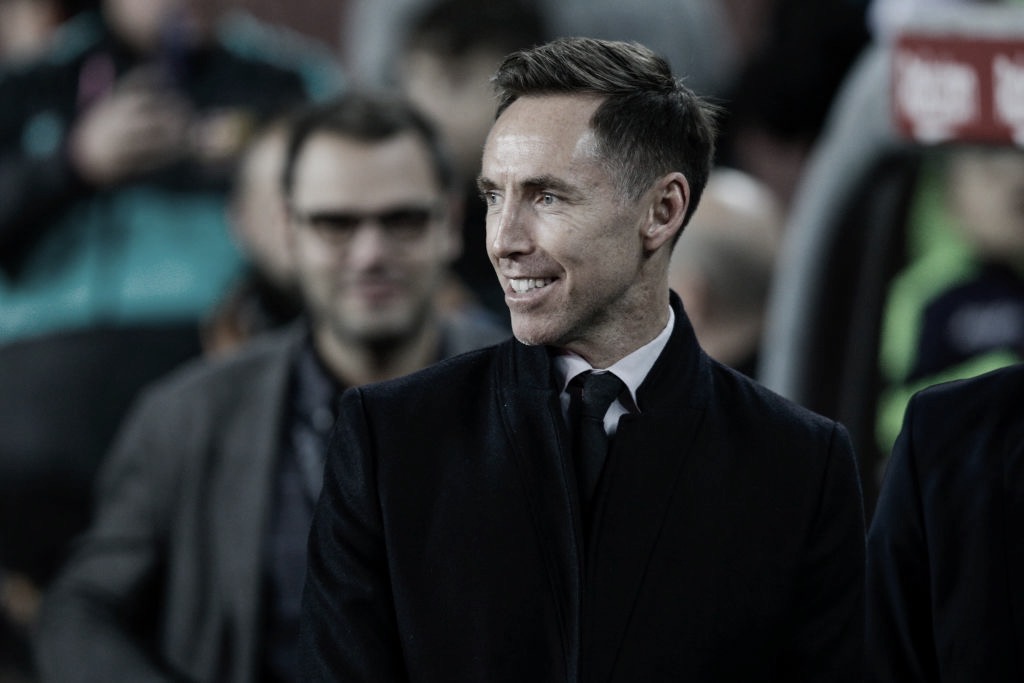 The Brooklyn Nets have named Steve Nash as the 23rd head coach in the franchise's NBA history. According to Adrian Wojnarowski from ESPN, Nash has signed a four-year deal.
Nash, who spent five seasons as a player development consultant with the Golden State Warriors, will be leading a Nets team filled with talented scorers, including former KIA MVP and Finals MVP Kevin Durant and All-Star guard Kyrie Irving.
Hall of Fame guard Steve Nash has signed a four-year contract to become the next coach of the Brooklyn Nets, sources tell ESPN.

— Adrian Wojnarowski (@wojespn) September 3, 2020
Nets owner Joe Tsai and general manager Sean Marks had been aggressive in recruiting Nash to make the move to coaching.
"After meeting with a number of highly accomplished coaching candidates from diverse backgrounds, we knew we had a difficult decision to make," Marks said in a statement released by the Nets. "In Steve we see a leader, communicator and mentor who will garner the respect of our players. I have had the privilege to know Steve for many years."
In addition, the team announced that Jacque Vaughn will return to Brooklyn as lead assistant coach. Vaughn was named interim head coach this season, and led the Nets to a 5-3 record in the NBA's restart in Florida before they were swept by the Toronto Raptors.
Jacque Vaughn will return to Brooklyn as lead assistant coach.

"[Jacque's] role in developing our players both on and off the court and his influence driving our culture have been invaluable." - Sean Markshttps://t.co/MT4KFlOlPg

— Brooklyn Nets (@BrooklynNets) September 3, 2020
Nash played 18 seasons with the Phoenix Suns, Dallas Mavericks and Los Angeles Lakers. He was an eight-time All-Star and won back-to-back MVP awards in 2005 and 2006 while playing for the Suns, becoming just the 10th player in NBA history to win the award in consecutive seasons.