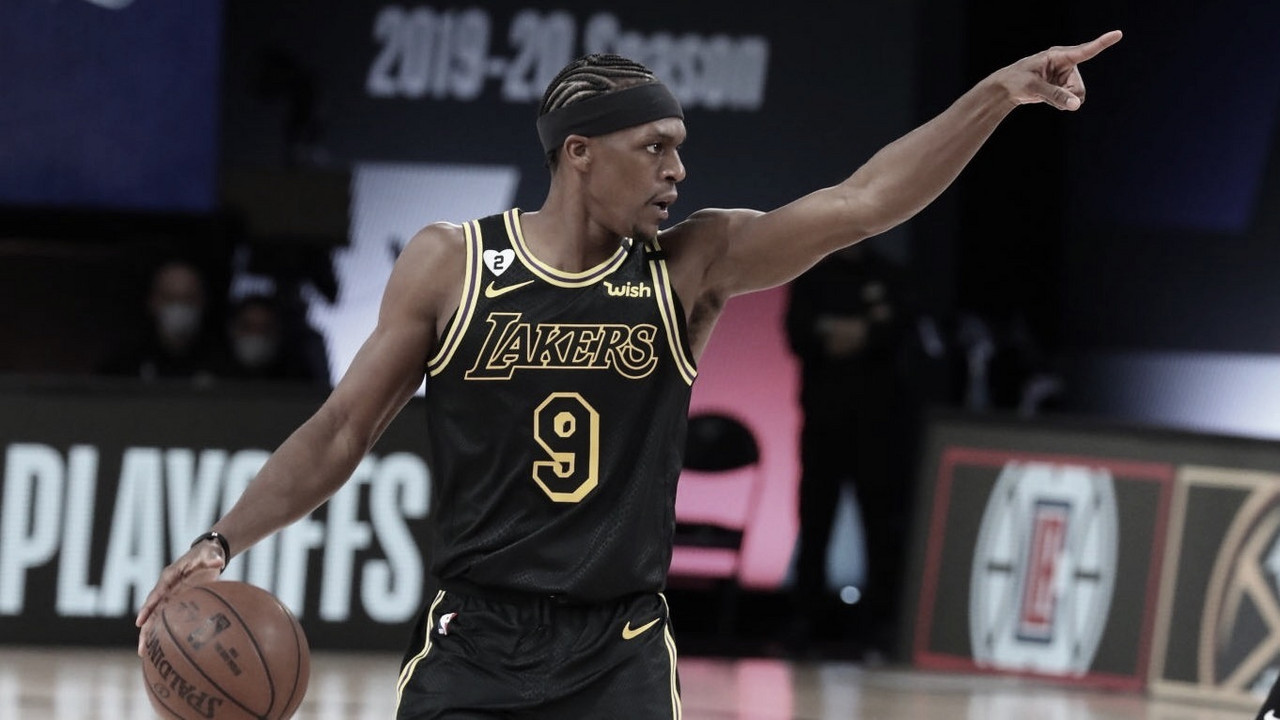 Even though Rajon Rondo underwent surgery after suffering a fractured right thumb prior to the start of the 'seeding games' in Orlando, he's back on the court and breaking records already.
The Lakers guard surpassed Detroit Pistons legend, Isiah Thomas on the NBA's playoff assist leaderboard, as he moved up to the 12th spot.
His seventh assists of the Western Conference semifinals is his 988th assist overall in the playoffs, surpassing Thomas' 987. Rondo will now attempt to surpass Dennis Johnson, who is 11th on the list with 1,006.
Congrats to @RajonRondo of the @Lakers for moving up to 12th on the all-time #NBAPlayoffs assists list! pic.twitter.com/kE3QrvH7qJ

— NBA (@NBA) September 7, 2020
This year marks Rondo's ninth playoff appearance in his 15 years as a pro, and first as a member of the Lakers.
Rondo is one of the smartest guards in the NBA and the master of getting players involved. Since his arrival to the Staples Center last season, the veteran guard has been a leader in the locker room, mentoring young players at LA from Lonzo Ball to now, Alex Caruso.
Coached by Doc Rivers, Rondo was part of the Boston Celtics team who won a championship back in 2008. The team was stacked with stars, including the Hall of Fame trio of Ray Allen, Kevin Garnett and Paul Pierce.