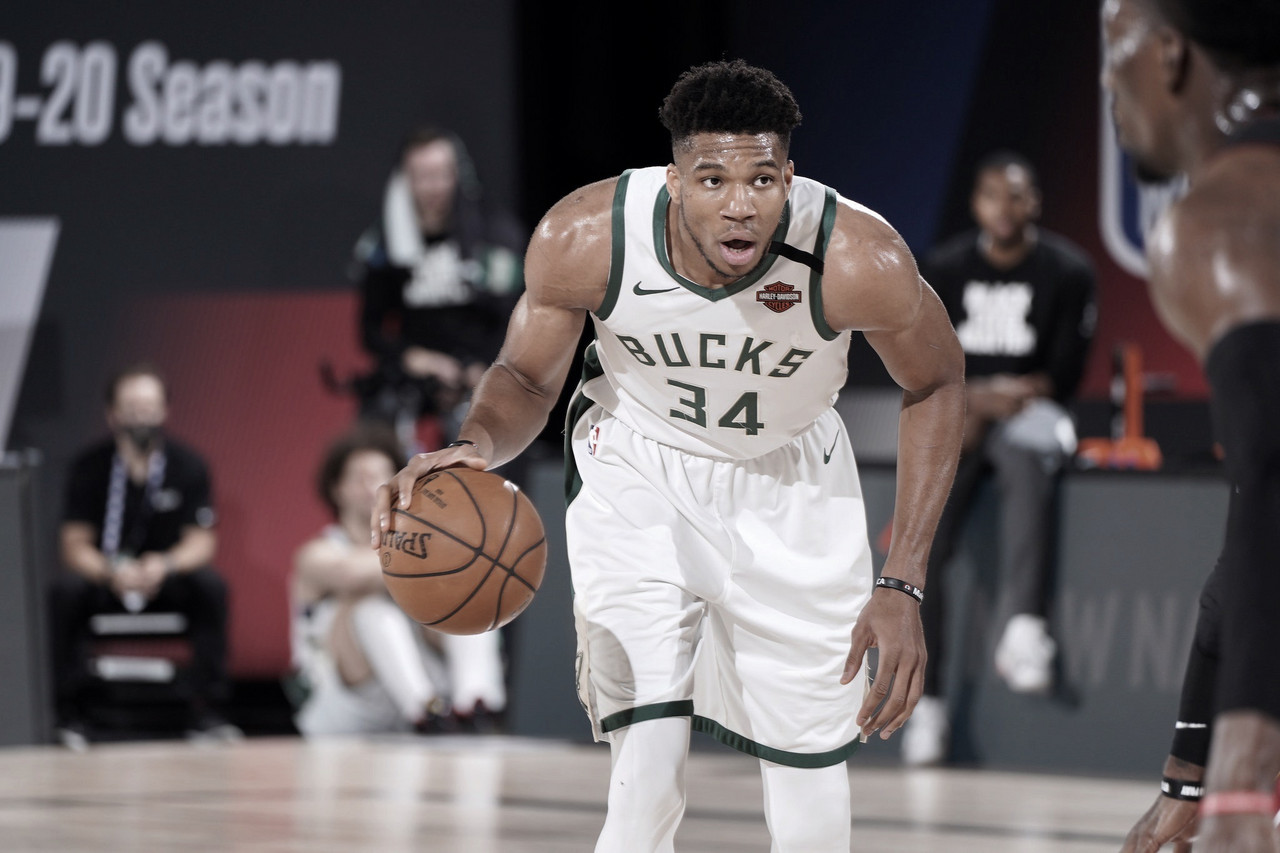 Another season has come to an end and as usual, the association has announced its end of the year, All-Defensive First & Second team.
First team
Guard - Ben Simmons / Guard - Marcus Smart / Forward - Giannis Antetokounmpo / Forward - Anthony Davis / Center - Rudy Gobert
Second team
Guard - Pat Bev / Guard - Eric Bledsoe / Forward - Kawhi Leonard / Forward - Bam Adebayo / Center - Brook Lopez
The 2019-20 NBA All-Defensive Second Team!

Kawhi Leonard
Brook Lopez@Bam1of1 @patbev21 @EBled2 pic.twitter.com/HLwcV168dF

— NBA (@NBA) September 8, 2020
Giannis Antetokoumpo, who was named the Defensive Player of the Year, got his third All-Defense selection and second as a member of the first team. He is also expected to become just the fifth player ever after Michael Jordan, David Robinson, Hakeem Olajuwon and Kevin Garnett to win MVP and Defensive Player of the Year in the same season.
Ben Simmons was the only first-time selection among the first-team choices, as Marcus Smart was chosen last season, and Rudy Gobert, a two-time Defensive Player of the year, is now a four-time All-Defense pick.
On the other hand, Anthony Davis, the Defensive Player of the Year runner-up, made an All-Defensive Team for the fourth time and just second first team appearance.
Here's how the voting turned out for the NBA's All-Defensive First-Team and Second-Team. pic.twitter.com/vGOlw9pvl1

— Ryan Ward (@RyanWardLA) September 8, 2020