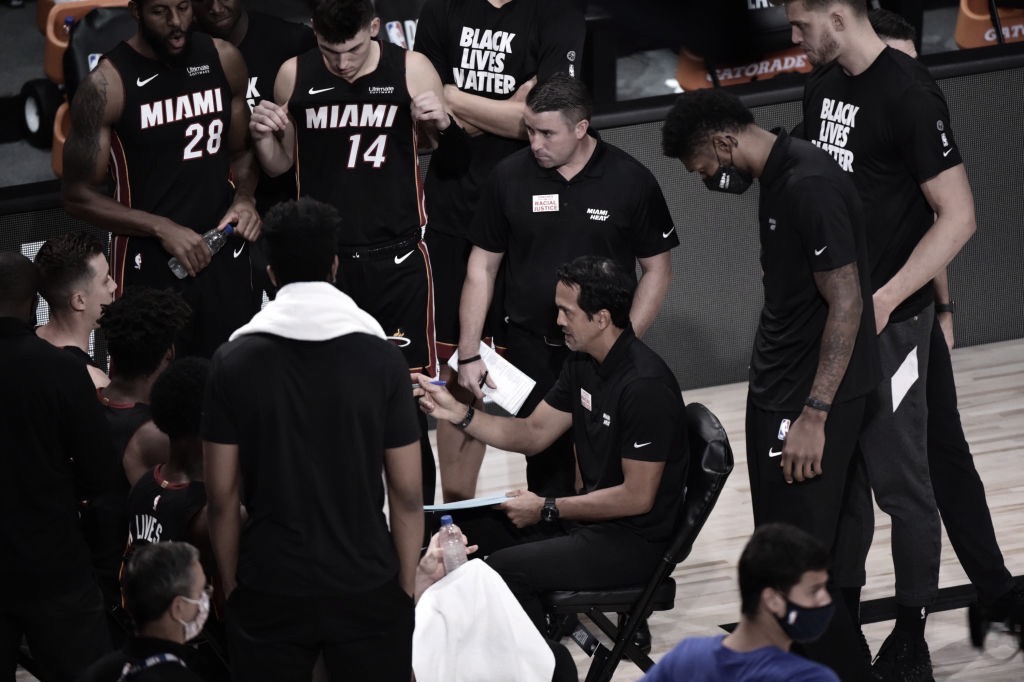 For the second consecutive year, despite having the best record in the NBA, the Milwaukee Bucks have been eliminated from the NBA Playoffs. This time was thanks to the Miami Heat, who pulled out an impressive five-game series win.
Even though Milwaukee fought hard in Game 4 and avoided the sweep, Miami was too strong to contain. The MVP frontrunner, Giannis Antetokounmpo, was sidelined for most of Game 4 and the entire Game 5 with a right ankle sprain.
This means that for the eighth time in franchise history and the first time since 2014, the Miami Heat are heading back to the Eastern Conference Finals. Erik Spoelstra's also became the lowest seeded team (5) to make it to the ECF since 1999.
The team from South Beach has been on a mission since the playoffs starter, going 8-1, including sweeping the Indiana Pacers in the first round and dropping only one contest against Milwaukee.
They have been led by Jimmy Butler, who has averaged 21.8 points per game, along with 4.2 assists and 5.6 rebounds through his first nine games of the 2020 NBA Playoffs.
"These next eight (games) will be tougher than the previous eight,'' Butler said.
"I want our guys to step back at last for a night, if not two nights, and just reflect,'' Coach Spoelstra added. "It's not easy to get to the conference finals. We've been trying desperately to get back to the conference finals. It's not the ultimate goal. I get it. But this is why we brought Jimmy Butler here, it is why we brought the veterans Andre (Iguodala) and Jae (Crowder)."
Miami will face either the Celtics or Raptors in the Eastern Conference Finals