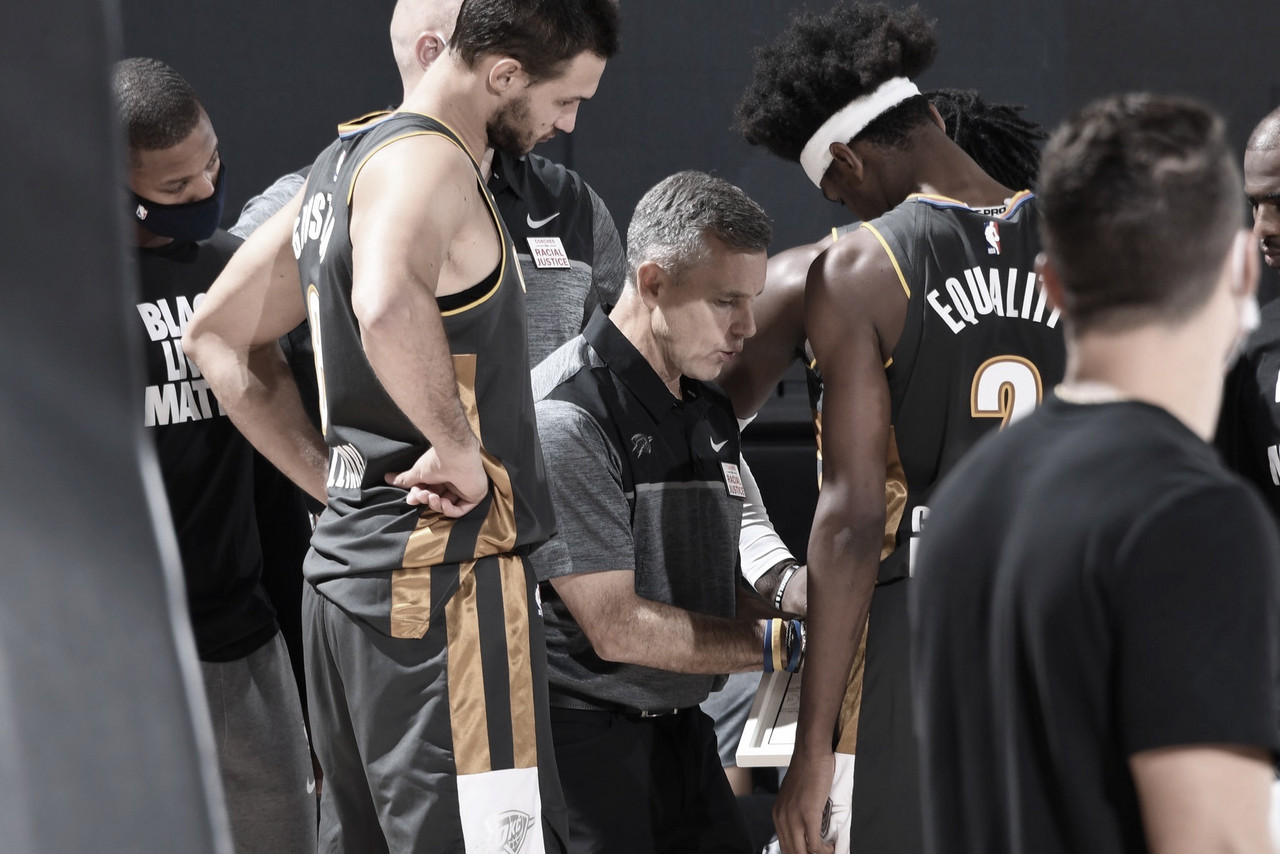 The end of an era has come at Oklahoma City, as the Thunder Head Coach Billy Donovan has confirmed he won't be returning to the team next season.
Adrian Wojnarowski from ESPN confirmed the news, as the discussions between management and Donovan were described as "collaborative" and "realistic."
ESPN Sources: Oklahoma City coach Billy Donovan won't be returning to the Thunder next season. Donovan's contract expired at season's end and the sides have decided against pursuing an extension.

— Adrian Wojnarowski (@wojespn) September 9, 2020
Donovan's contract expired with the Thunder's season ending in a Game 7 loss to the Houston Rockets in the first round of the Western Conference playoffs.
Despite taking the loss in the first round, it was an impressive season overall for OKC. Even though they lost Paul George and Russell Westbrook in the summer, still managed to finish as the fifth best team in the Western Conference during the regular season.
Coach Donovan will be a significant commodity on the open NBA market, according to ESPN. He could become a candidate for the openings in New Orleans, Philadelphia and Indiana.
The Chicago Bulls are also expected to have interest in considering Donovan for the franchise's head coach position, 'Woj' reported.