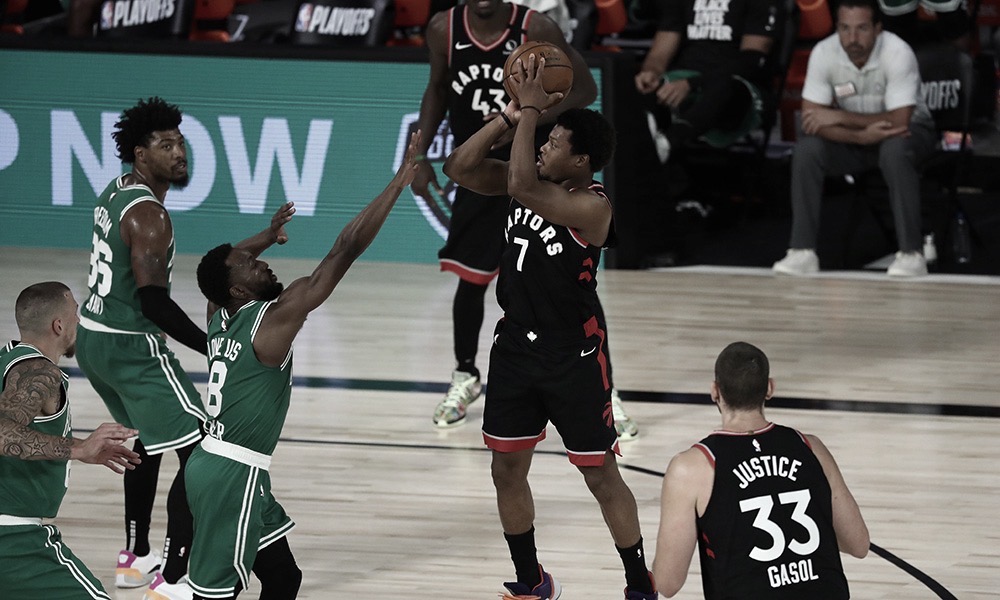 After winning both Games 3 & 4 to tie the series, the Toronto Raptors looked to be in a heap of trouble after losing Game 5 to the Boston Celtics by 22 points.


However, the reigned champs proved that they're still a force to be reckoned with in Game 6, all thanks to point guard Kyle Lowry. Lowry played 53 minutes and finished the game with 33 points, 8 rebounds, and 6 assists. The majority of his assists occured in the two overtimes to help players make shots, and Lowry also made clutch shots as well in the overtime periods. But he wasn't the only player that contributed to the Raptors win.

Norman Powell scored 23 points from the bench, 14 of those points being made in first and second OT, including two three-pointers. OG Anunoby also made a couple of threes as well as forced turnovers for the Celtics.

Toronto trailed in the fourth quarter, first OT, and second OT, all within the last minutes of the game. And during those moments Toronto delivered.

The Boston Celtics had their fair share of contributors as well, including 23 points and 11 assists from Marcus Smart, 31 and 16 rebounds from Jaylen Brown, and 29 points and 14 assists from Jayson Tatum.

Toronto is the third team in NBA history to force a Game 7 with a multi OT win (the first two were the 1974 Milwaukee Bucks and 2009 Chicago Bulls. The reigning champs will be looking to make their back-to-back Conference Finals appearance in Game 7 against the Boston Celtics on Friday, Sept. 11 at 9:00 PM EST on TNT.