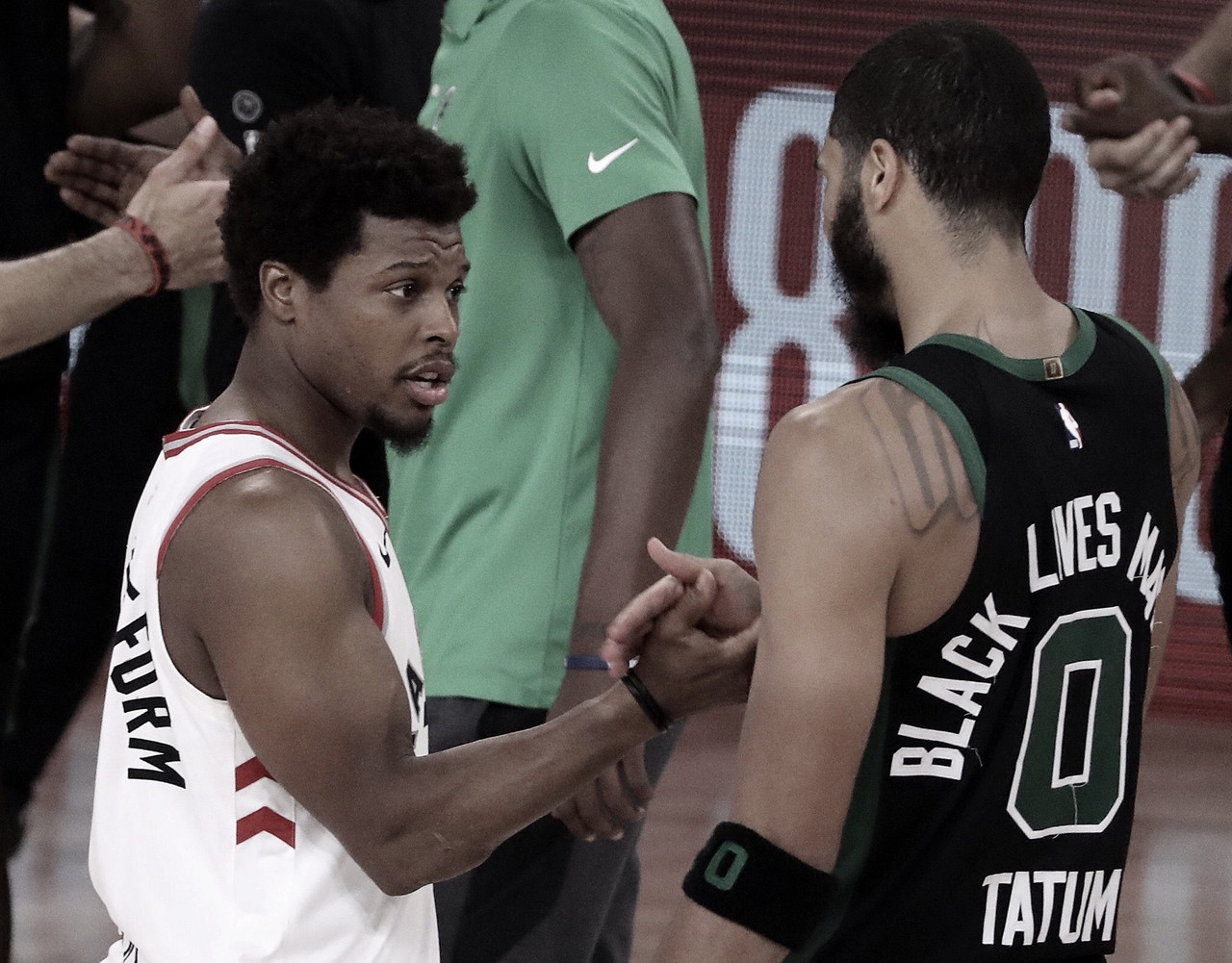 For the third time in the 2020 NBA Playoffs, a series came to an end in seven games. That meant that unfortunately for one team, their season would come to an end.
That was the case, as the Celtics secured their spot in the next round after defeating the Raptors in the second round.
The Celtics will now play the Miami Heat in the Eastern Conference finals. Boston advanced to the conference finals for the third time in four seasons, but they have not reached the NBA Finals under Brad Stevens.
"We're lucky to move on against a really special Toronto team and organization.… Both teams were really tired," Stevens said. "But we were winning and had enough stops to win the game. Both teams laid it out there. This has been a grueling series."
In their seven-game series against the Toronto Raptors, the Celtics allowed 10.5 fewer points per 100 possessions (100.3) than the Raptors scored in the regular season (110.8). That was, by far, the biggest such defensive differential in the conference semifinals.
The Raptors are first defending champion to not reach the Conference Finals since the 2014-15 Spurs.
This is the 4th time under the current playoff format (since 1984) that a 1 or 2 seed isn't involved in the Conference Finals, and the first time that it's happened in the East. Milwaukee lost to Miami and now, Toronto is eliminated by Boston.