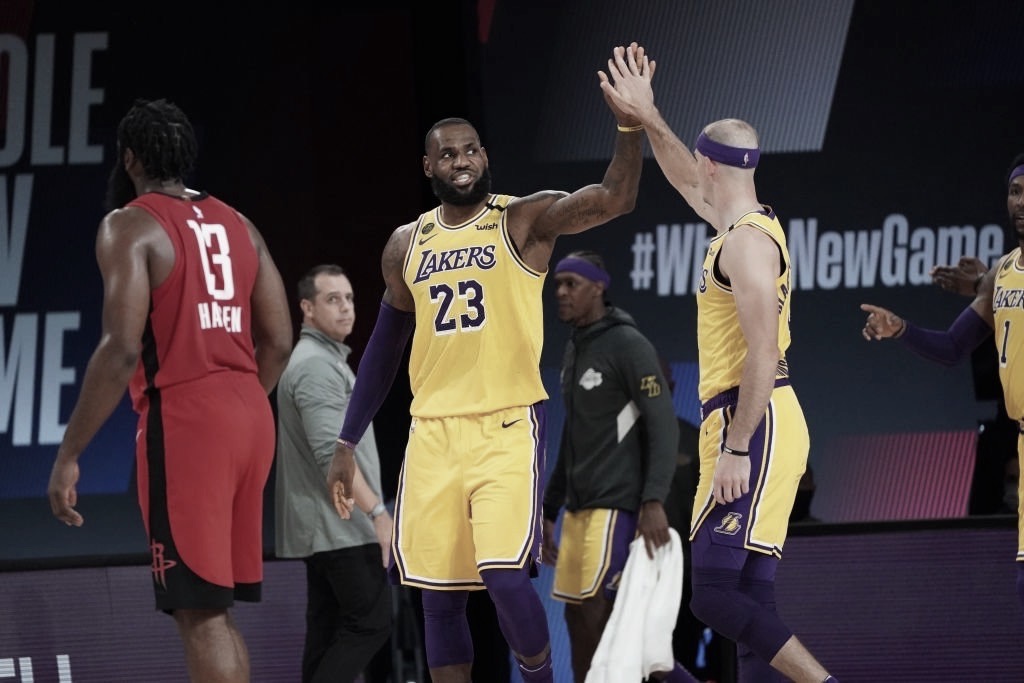 For the first time since 2010, the Los Angeles Lakers are back in the Western Conference Finals. The last time LA made it this far, they won the NBA title led by Kobe Bryant and Pau Gasol.
Frank Vogel's squad cruised past the Houston Rockets in a five-game series, where despite losing Game 1, they were always in control of the situation.
Lakers missed the playoffs for the sixth consecutive season last year in James' first season with the team, ending his personal run of eight straight Finals appearances and 14 straight postseason nods. After trading for Anthony Davis, Year 2 at Staples Center has proven to be different.
"I know what my name, my stature, and what I've done in this league comes with whenever I decide to join a franchise," said LeBron James. "I know what my name comes with. And it comes with winning. I take that responsibility to the utmost [more] than anything.
"I understand the Laker faithful and what they felt or maybe were going through over the, I want to say the last decade, of not being in the postseason, not competing for championships or whatever the case may be. I took that responsibility as well."
The Lakers are now 8-2 in the 2020 NBA Playoffs, having eliminated both the bubble MVP, Damian Lillard, and the league's scoring champion, James Harden.
Los Angeles now await the winner between the Clippers and Nuggets to see if Los Angeles' first NBA city series will be played out in the bubble in Florida or if the Lakers will face the Nuggets in a rematch of the 2009 conference finals.