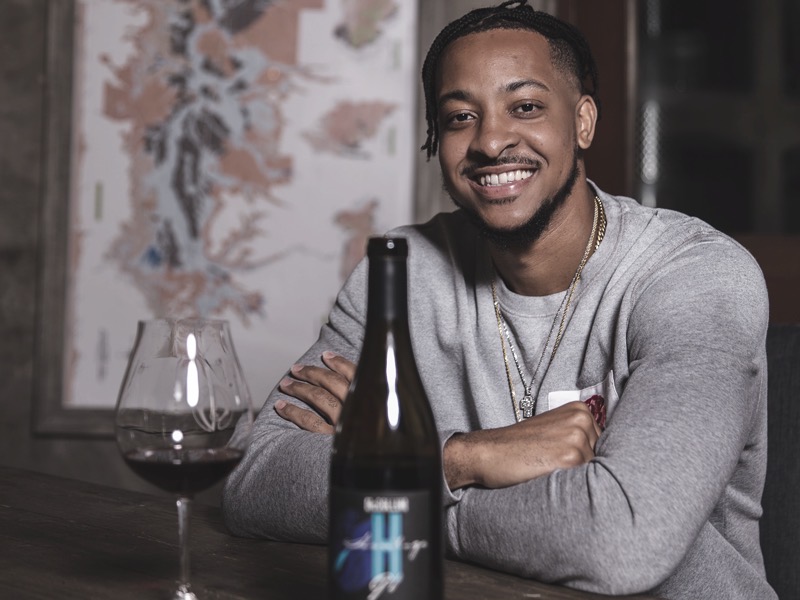 The wine game has become a trending topic amongst the players in the association over the last couple of years. From LeBron James arriving to the Staples Center drinking a glass of wine to Jimmy Butler traveling to France to see vineyards.
The trend continues, as the Portland Trail Blazers guard, CJ McCollum has released a signature wine, and apropos of Oregon, it's a pinot noir. McCollum Heritage 91 is the result of a partnership with Adelsheim Vineyard.
"We're in a bit of a jam because it's a limited quantity, and demand is very high," McCollum said.
The 10th pick out of Lehigh in the 2013 draft, McCollum has averaged 18.5 points, 3.3 rebounds and 3.1 assists over his career in Portland. This strange season he averaged 22.2 points, 4.2 rebounds and 4.4 assists as half of Portland's dynamic backcourt with All-Star Damian Lillard.
Unfortunately for them, the Trail Blazers exited the Orlando 'bubble' early, after a five-game series loss against the Los Angeles Lakers.
McCollum's preference was for wine from volcanic soil. He worked with Adelsheim wine maker Gina Hennen to find the right combination of grapes, from three different vineyards.
His first bottle is from grapes harvested in 2018. But there's more to come.
For McCollum, this is more than just a money-making venture (his wine retails for $50 a bottle). Since arriving in Oregon, he has become a member at several local vineyards.
"Right before I left to go to the bubble, actually I went to Adelsheim and to check things out, to visit. And I was fortunate enough to taste the '19 version, but it's still young and not ready," he said. "It was fun to walk down and see the barrel's label, it had my initials on it and the year."