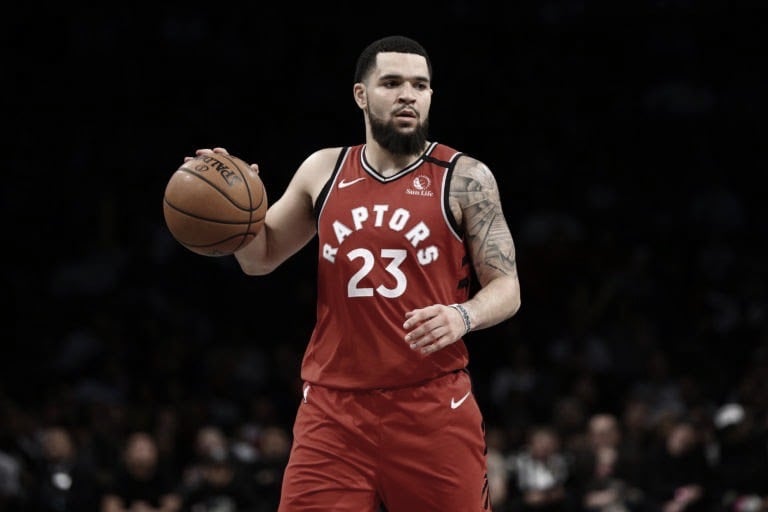 Just like at the end of every season, President Masai Ujiri talked to the reporters in the end of the season press conference, where he mentioned the future of point guard Fred VanVleet.
VanVleet, who becomes an unrestricted free agent this offseason, is expected to be pursued by multiple teams.
Ujiri revealed that re-signing VanVleet is a "big-time priority."
Ujiri: "Fred is a priority, a big-time priority"

He also said the bigs (Ibaka and Gasol) are a priority. Earlier he acknowledged the challenge of balancing bringing those guys back with maintaining long-term flexibility (even mentioned the important summer of 2021).

— Josh Lewenberg (@JLew1050) September 17, 2020
Also, OG Anunoby is eligible for a rookie contract extension.
During the regular season, 'Frederico' averaged 17.6 points, 3.8 rebounds, and 6.6 assists per game for the Raptors in 54 appearances. The 26-year-old shot 41.3 percent from the field, 39.0 percent from beyond the arc, and 84.8 percent from the free-throw line.
Undrafted out of Wichita State, 'Freddie' has made a name for himself and is now NBA Champion and one of the best guards in the association. He's go career averages of 10.5 points, 2.6 rebounds, and 4.1 assists with the Raptors.
Toronto is making moves, as they also signed coach Nick Nurse to a multi-year extension. Nurse's contract also was due to run out after next season. Masai Ujiri said the team also is close to signing General Manager Bobby Webster to a contract extension.
At the NBA bubble in Walt Disney World Resort, the Raptors lost to the Boston Celtics in seven games in the Eastern Conference semifinals.