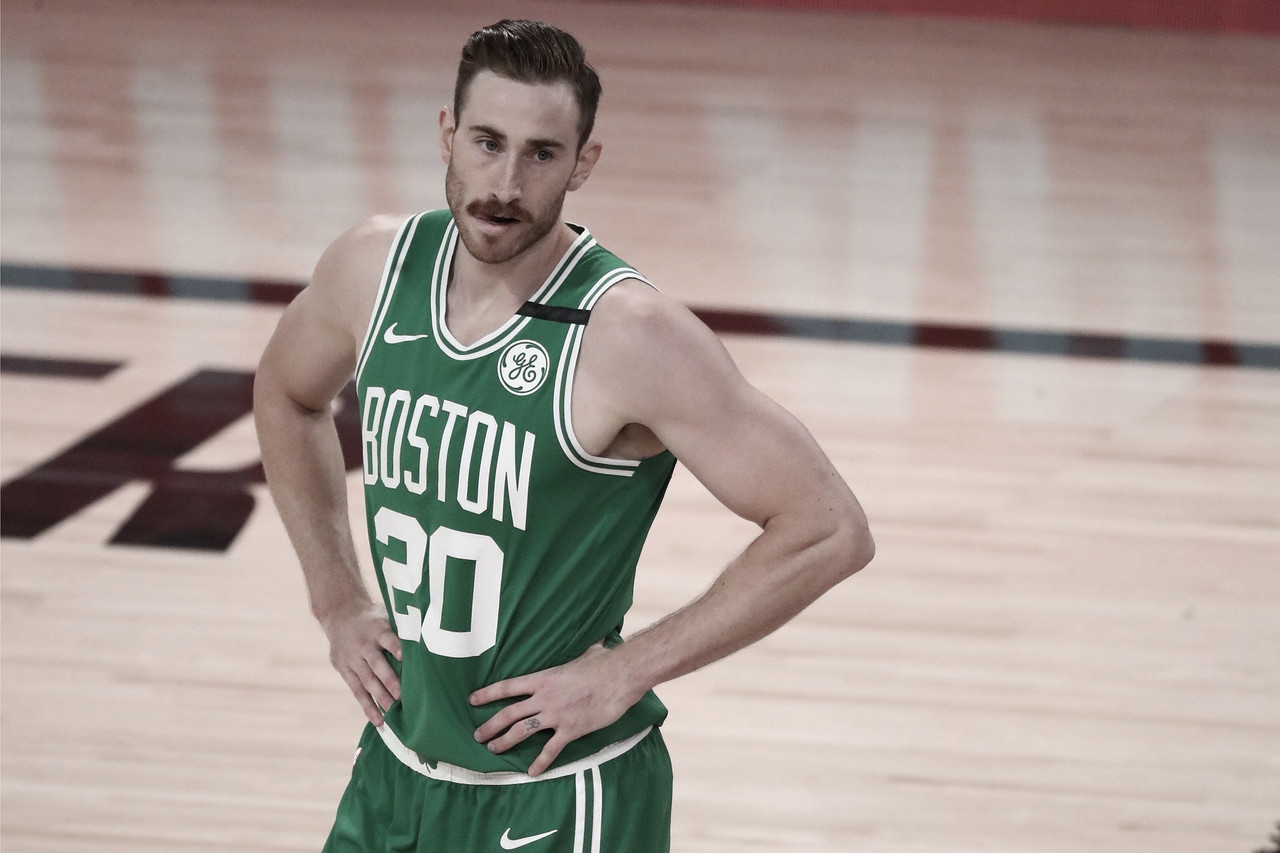 After missing a month while recovering from a right ankle sprain, Gordon Hayward made his return to the NBA Harwood in the middle of the Eastern Conference Finals series between the Celtics and Heat.
This was his first time in an East finals game, as he was inactive for all seven Boston games in the 2018 series and the first two this year, both times because of injuries.
Even though he said prior to his arrival to the 'bubble' that he was going to leave Orlando to attends his child's birth, Rachel Nichols from ESPN confirmed Hayward will be staying with the team in Florida.
Gordon Hayward was originally supposed to leave the Bubble for the birth of his fourth child, but since he just got a bunch of unexpected time with his family due to his injury, he told me the current plan is to stay with the Celtics for as far as they go.

— Rachel Nichols (@Rachel__Nichols) September 20, 2020
"He can score the ball. He can switch all the different positions. He gives us a lot of defensive flexibility there. He just gives us a lot," Celtics coach Brad Stevens said. "And I think that he's always been a guy that provides a great sense of stability."
Gordon Hayward had a strong season for the Celtics, averaging 17.5 points, 6.7 rebounds and 4.1 assists on exactly 50% shooting. Hayward was only the second Boston player to have those numbers, or better, over a full season; Larry Bird is the other.
The Celtics said Hayward would be out at least four weeks with what they said was a Grade III sprain, which happens to be the most severe level. Still, his absence was 4 1/2 weeks, so he was right on the envisioned schedule.