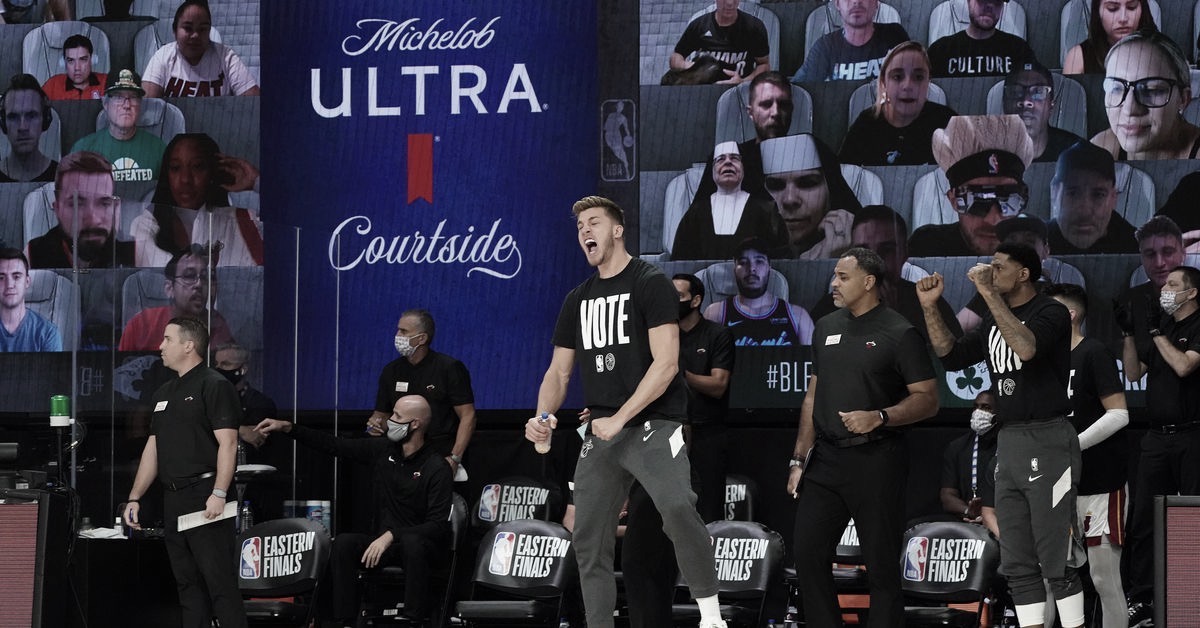 When the Miami Heat traded for Meyers Leonard before the season started everyone expected the center to help the team's chances to win the NBA Championship. During the 2020 Playoffs he has done it, but from the sidelines.
Leonard, a full-time starter during the regular season, is now out of the rotation as the Heat have made their run to the Eastern Conference Finals.
The 7-footer has started 49 of his 51 appearances with the Heat this season, more starts than he made in his seven seasons with Portland combined. But in the playoffs, he's competed a total of nine minutes, all in one appearance.
Despite not playing, Leonard has proven to be one of the best teammates in the association, supporting and yelling every time the Heat makes a basket or has a good defensive possession.
"My team knows this, and our coaching staff knows this," Leonard told The Associated Press. "I would do anything to be out there. And I'd be lying if I said that I'm not competitive as hell. I wish I was impacting the game on the floor. I'm not, but as a person and as a player, I want what's best for everybody."
Leonard has been a bit unlucky this season, considering he sprained his left ankle in February and wasn't ready to return to the lineup when the NBA season was suspended March 11 because of the coronavirus pandemic. Then, when team facilities shut down as a precaution, his rehab process had to be amended as well.
"Meyers is one of the most special people I've ever had the opportunity to coach and to be around," Coach Erik Spoelstra said. "He is just an incredible human being and teammate. He has all our hearts. We will do anything for him because he is so pure."