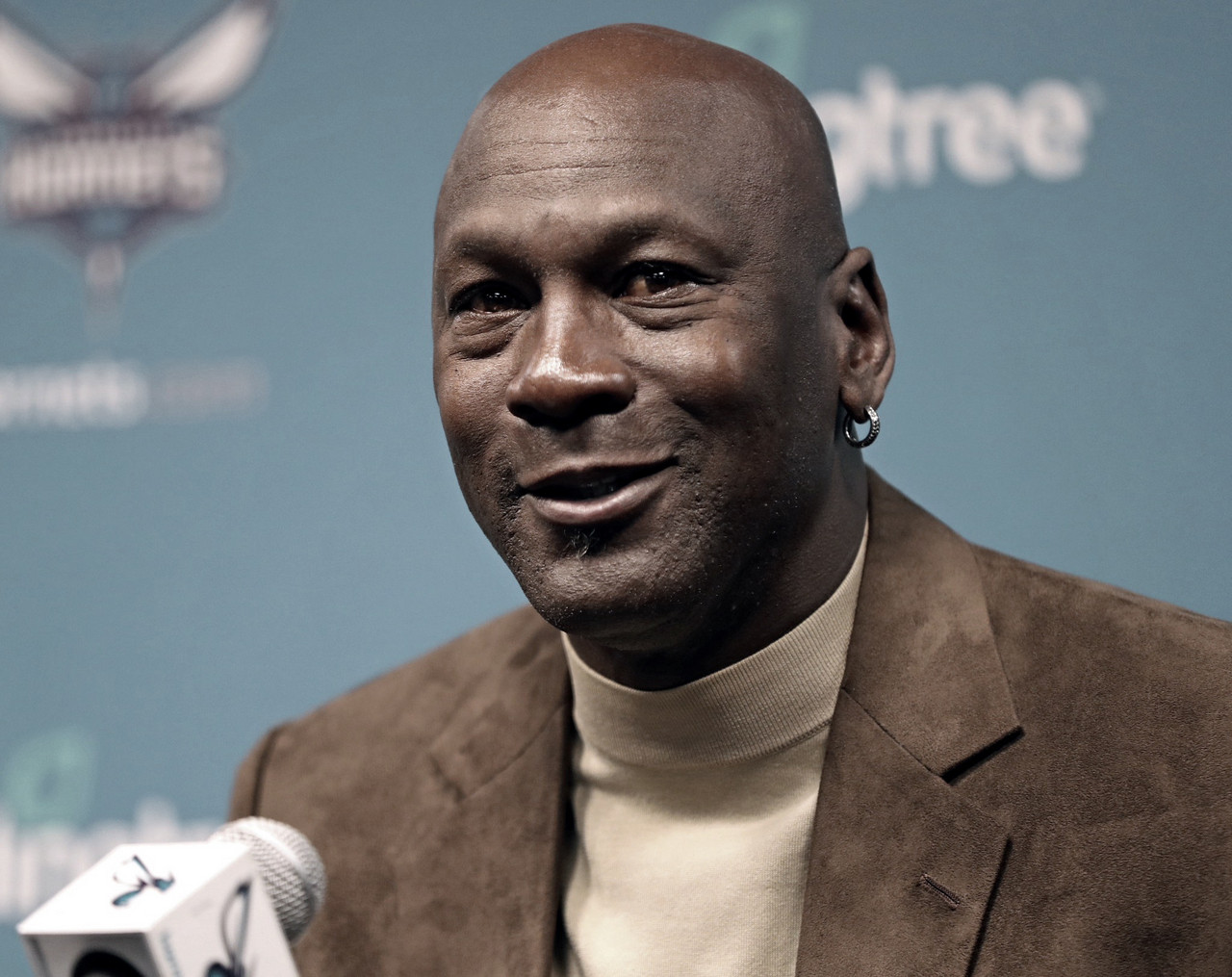 A shoe brand and a basketball team don't seem to be enough business for Michael Jordan, who has confirmed is starting a NASCAR Cup Series race team with Denny Hamlin.
The team is expected to begin competition for the 2021 season. Bubba Wallace has signed a multi-year deal to drive for the yet-to-be-named, single car team.
Jordan will serve as principal owner of the new team with Hamlin as a minority partner while he continues to drive the No. 11 Toyota Camry for Joe Gibbs Racing.
According to Marc J. Spears from ESPN, with the purchase of a NASCAR team charter from Germain Racing, Jordan becomes the first Black majority owner of a full-time race team in NASCAR's premier series since NASCAR Hall of Fame inductee Wendell Scott owned and raced his own car from the 1960s into the early 1970s.
"Growing up in North Carolina, my parents would take my brothers, sisters and me to races, and I've been a NASCAR fan my whole life," Jordan said in a news release. "The opportunity to own my own racing team in partnership with my friend, Denny Hamlin, and to have Bubba Wallace driving for us, is very exciting for me. Historically, NASCAR has struggled with diversity and there have been few Black owners. The timing seemed perfect as NASCAR is evolving and embracing social change more and more.
"In addition to the recent commitment and donations I have made to combat systemic racism, I see this as a chance to educate a new audience and open more opportunities for Black people in racing."
The Bulls legend has attended several NASCAR races over the years, most recently the 2019 finale at Homestead-Miami Speedway when Hamlin was in the Championship 4 and competing for his first championship.