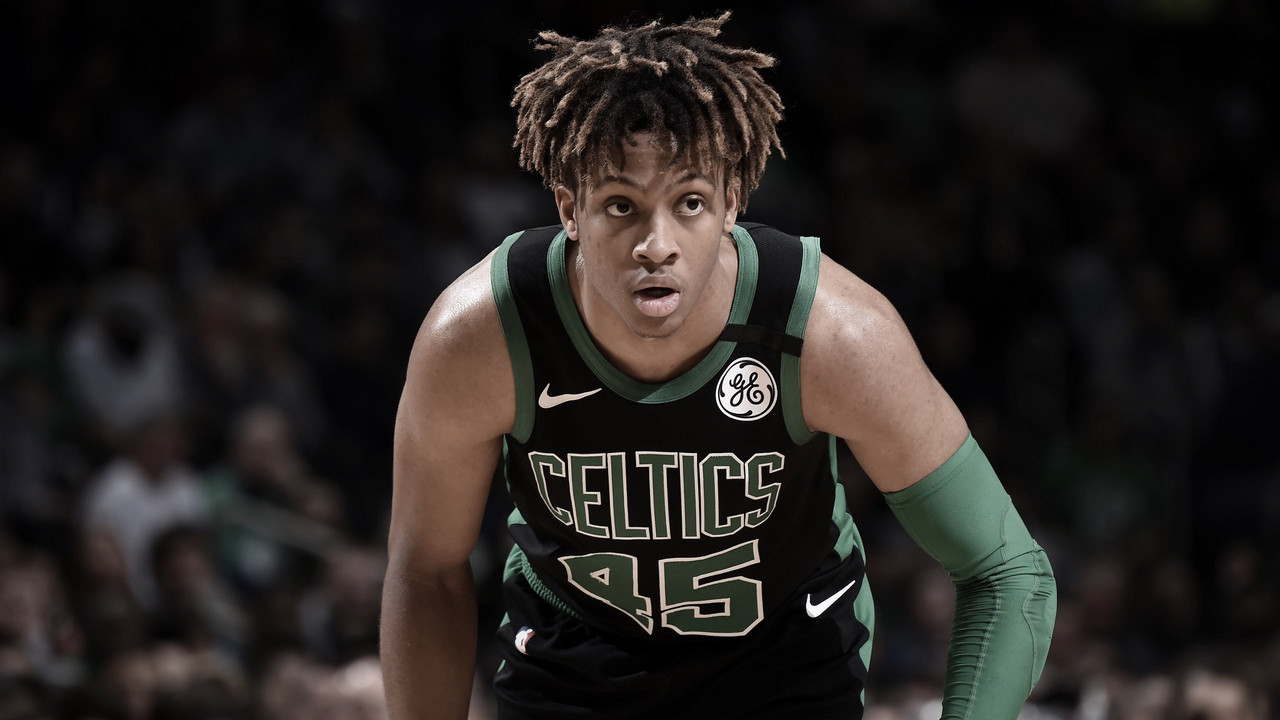 The Boston Celtics have confirmed that Romeo Langford underwent surgery to repair the scapholunate ligament in his right wrist and will miss the rest of the season.
#NEBHInjuryReport Romeo Langford this morning underwent successful surgery to repair the scapholunate ligament in his right wrist.

He will miss the remainder of the 2019-20 NBA season. Further updates will be provided as appropriate.

— Boston Celtics (@celtics) September 22, 2020
The rookie out of Indiana, who was the 14th-overall pick in the 2019 Draft, averaged 2.5 points in 11.6 minutes per game during the 32 games he played in the regular season. He also appeared in just seven of the Celtics' 2020 playoff games so far.
Injuries have not stopped for Langford since even before getting drafted last year by the Celtics.
After playing through a torn ligament in his right thumb during his lone-year at Indiana, Langford underwent surgery that caused him to sit out summer league. He also had a strained groin that caused him to miss some time during the preseason and suffered a knee sprain shortly after.
During the regular season, Langford rolled his right ankle while playing for the G-League Maine Red Claws back in November and then, re-injured the same ankle when he returned to action for the Red Claws just a month later.
The rookie suffered another injury during the Eastern Conference Finals. In Game 2, Langford left the game after playing just over a minute in the first quarter due to a right adductor strain. He was ruled out for the remainder of that game and for Game 3.