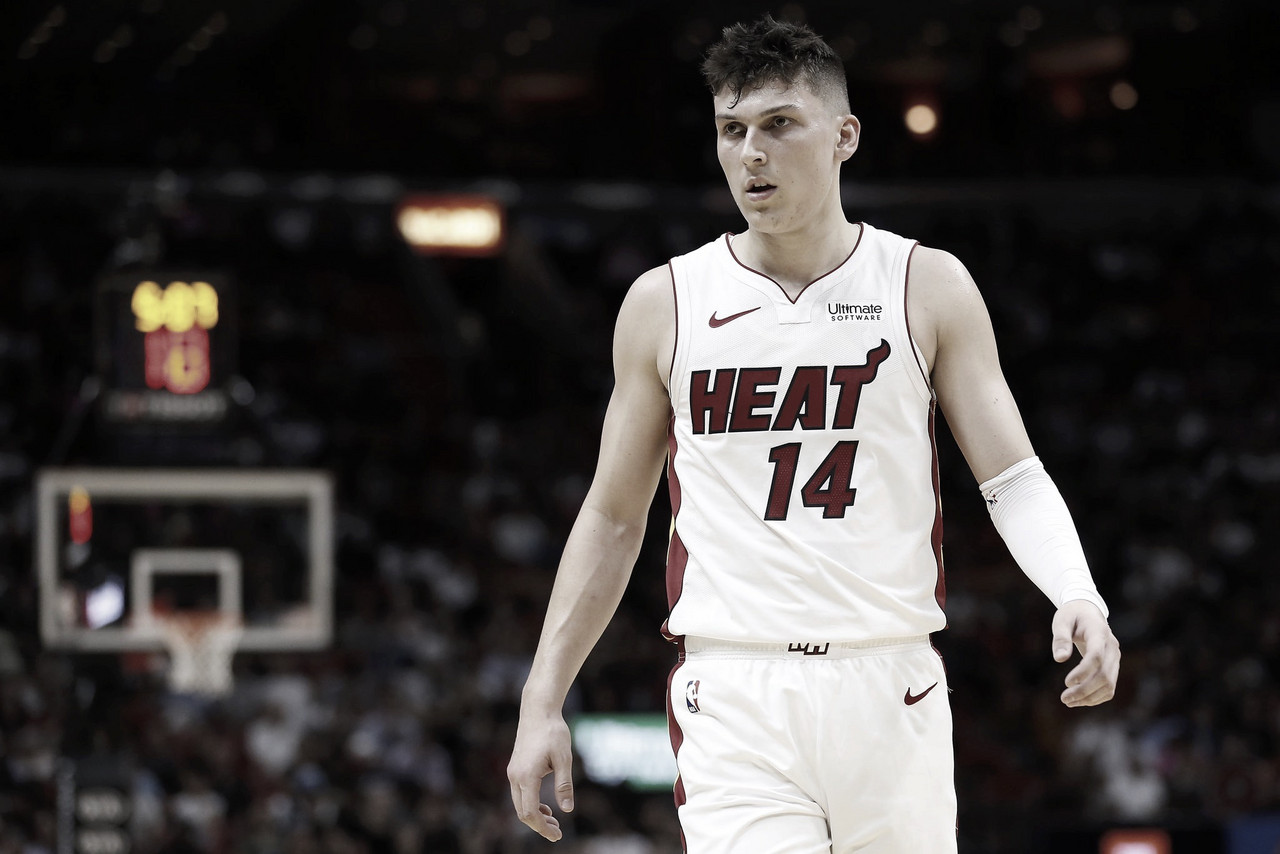 Miami is not an easy place to go as a rookie, some players don't like the distractions or being in the spotlight, but that has not been the case for Tyler Herro.
Ever since his arrival to South Beach, everyone expected him to be special. Now, the rookie is proving he's worth, as he has led the Heat to a 3-1 series lead over the Boston Celtics in the Eastern Conference Finals.
Herro, who has scored double digits in each of his 13 playoff games this season, recorded 37 points in Game 4 against Boston to break Dwyane Wade's Miami Heat rookie record (27) for points in an playoffs game.
What I love about what Herro Ball is doing... We all know this isn't just a hot game. This is how he plays the game of basketball

— DWade (@DwyaneWade) September 24, 2020
He is also the fourth player in NBA history to score at least 30 points in a playoff game at age 20 or younger, joining Magic Johnson (1980 NBA Finals), Derrick Rose (2009 1st-Rd) and Brandon Jennings (2010 1st-Rd).
This is crazy to see, specially because just last year he was a freshman in college at Kentucky.
Heat's coach Erik Spoelstra addressed Herro's performances to the media, and revealed the secret behind his success is the work he's been putting in.
"Everybody overestimates what you can do in a day and they underestimate what you can do in months of work, sweat and grind when nobody is watching," 'Spo' said. "It's that daily grind when nobody's watching and doing it when most people don't."
During the 2020 NBA Playoffs, Herro is averaging 16.5 points per game on 44% from the field, along with 5.7 rebounds and 3.9 assists.