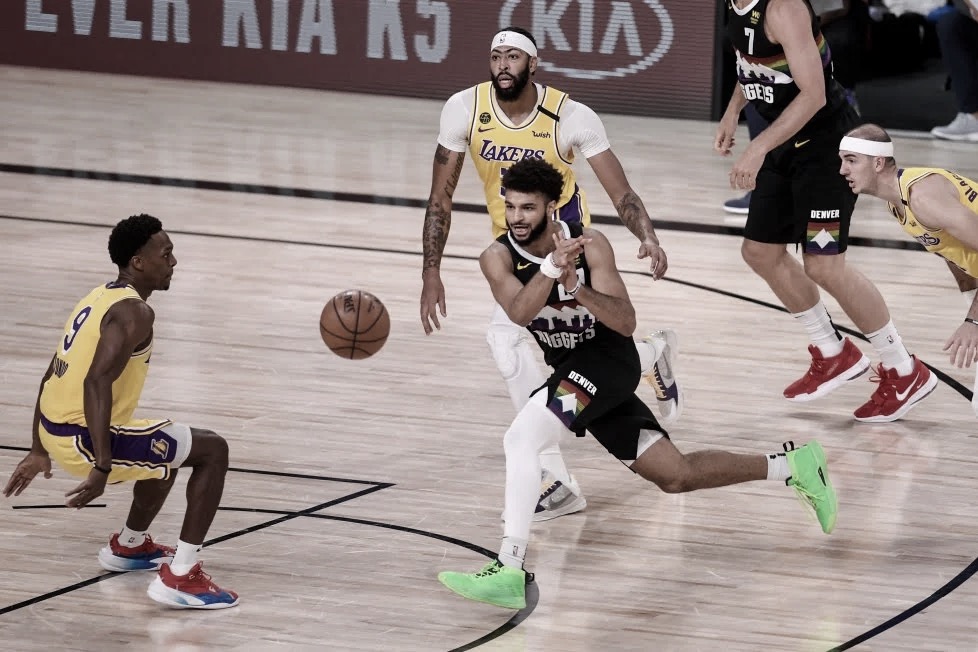 For the third time during the 2020 NBA Playoffs, the Denver Nuggets face a 1-3 series deficit. This time won't be easer than the previous two, as the Los Angeles Lakers, led by LeBron James, are only one game away from reaching the NBA Finals.
After making history against the Jazz and Clippers, and becoming the first team in the history of the league to ever come back from a 1-3 series deficit twice in the same year, Michael Malone's team will try to keep chasing immortality.
The Lakers are on a mission though, having defeated the Portland Trail Blazers and Houston Rockets in back-to-back rounds to earn their spot in the Western Conference Finals.
'The King' James, 2020 KIA MVP runner-up, who is averaging a career postseason low of 34.4 minutes in these playoffs, seems to not be slowing down on 'Year 17'. Still, his biggest contributions to the team in the playoffs have been on the defensive end, guarding the best players every time, and that includes Damian Lillard, James Harden, Russell Westbrook and now, Jamal Murray.
James' success on Murray has been the reflection of the defensive production he has shown all postseason. With 'Bron' as their closest defender these playoffs, Murray, Harden, Westbrook and Damian Lillard have shot 14-for-38 (36.8%) from the field, according to Second Spectrum.
"He did a great job down the stretch trying to contain him one-on-one," LA Coach Frank Vogel said. "Murray had a great night. Nothing was really working in terms of trying to slow him down until LeBron took that assignment. Game ball to him, I guess, for that move."
Denver is 6-0 in elimination games during these playoffs, but is also the first time they've faced the two-headed monster team by James and Anthony Davis.