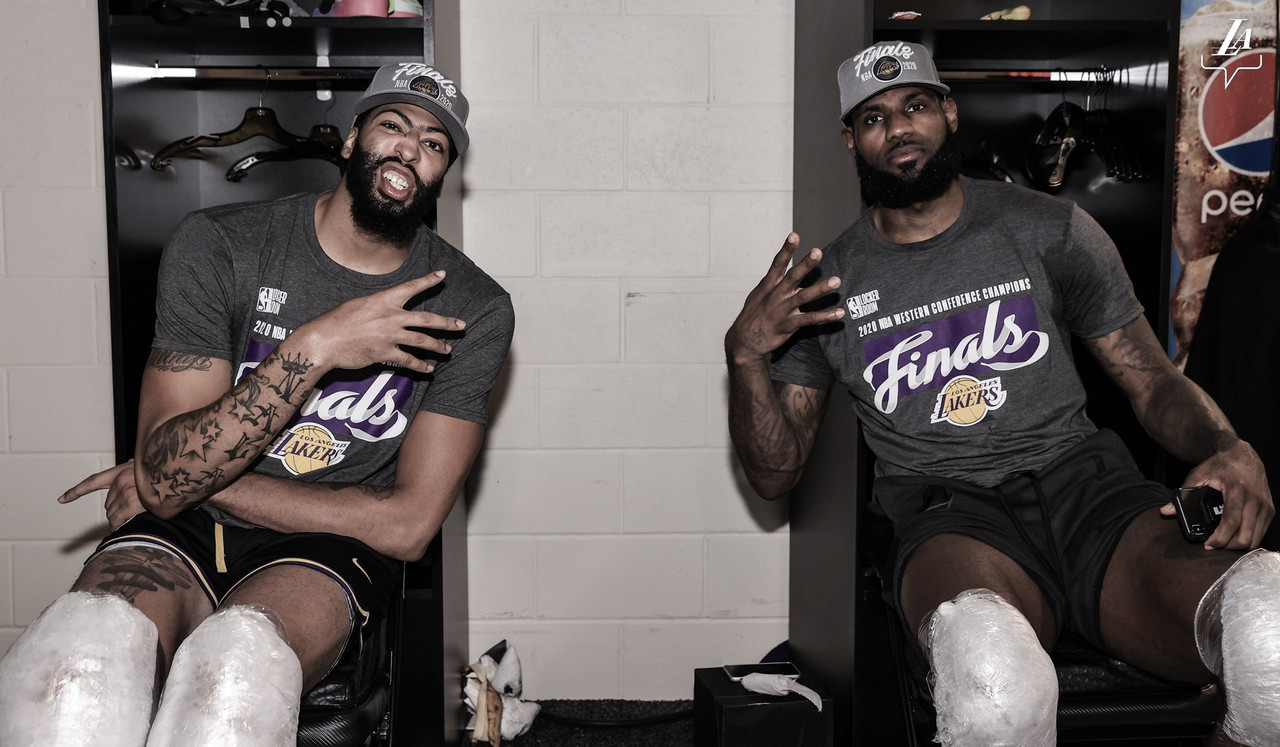 The dream run for the Denver Nuggets is over. Despite being able to come back twice from a 1-3 series deficit in the 2020 NBA Playoffs, the third time wasn't the charm, as the Los Angeles Lakers secured a spot in the NBA Finals.
Frank Vogel's team closed out the Nuggets in five games, where LeBron James showed why he's still 'The King'. The Lakers star is the 4th player in NBA history to reach the Finals at least 10 times, joining Bill Russell, Sam Jones and Kareem Abdul-Jabbar. Also, this is the first time the LAL win the Western Conference since Kobe Bryant led them to the title in 2010.
Special Squad. On to the final round. pic.twitter.com/53BlhGCN21

— Los Angeles Lakers (@Lakers) September 27, 2020
"My teammates said bring us home and it was my responsibility to try to make the right plays and do the right things on the floor to help us win ballgames," James said during the trophy presentation.
This is the main reason why James went to Los Angeles. Following an injury-plagued first season where LeBron missed the Finals after eight consecutive appearances, the 37-year old bounced back and is looking to win his fourth career title.
"This is what I came here for," James said. "I heard all the conversations and everything that was said about why did I decide to come to L.A — the reason I came to L.A., it was not about basketball. All those conversations, just naysayers and things of that nature. I understood that, with the season I had last year and my injury, it just gave them more sticks and more wood to throw in the fire to continue to say the things that they would say about me.
"But it never stopped my journey and never stopped my mindset and never stopped my goal."
Forward Anthony Davis played a huge role aswell in this Finals run for Los Angeles. 'AD', who has competed in 15 contests during this year's playoffs, is averaging 28.8 points per game, along with 9.3 rebounds, 1.2 steals and 1.2 blocks.
This only the third playoff appearance of AD's eight-year pro career.
"Feels good," Davis said. "It's good to get something like this accomplished with this group of guys. We battled through a lot this year, starting with the beginning of the season. We know the job's not done. It's a great feeling, but we got four more to win for the ultimate goal. While we enjoy this, we still got work to do."
Los Angeles, who also finished the regular season as the best team in the West, will face either the Miami Heat or Boston Celtics in the NBA Finals.
2020 NBA Finals schedule scenarios: pic.twitter.com/bvkF3EcRVO

— Shams Charania (@ShamsCharania) September 27, 2020