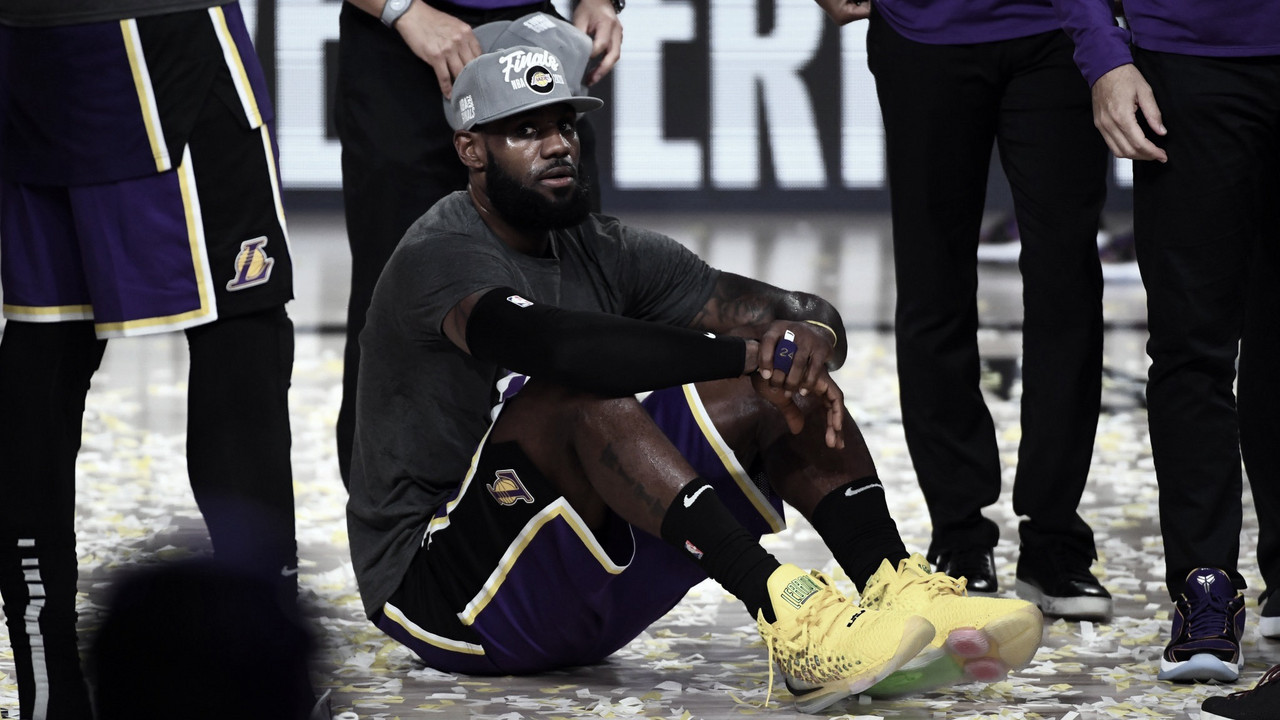 For the 10th time in his 17-year NBA career, LeBron James will be playing the NBA Finals. The Lakers star led his team past the Denver Nuggets in the Western Conference Finals to secure the franchise's first NBA Finals appearance since 2010.
'The King' joins Kareem Abdul-Jabbar (10), Sam Jones (11) and Bill Russell (12) as the only players in NBA history to appear in at least 10 NBA Finals.
"I just want to travel my own journey, because it is my journey. I've appreciated everything that's happened along the way. I mean, throughout -- the ups, the downs, the ups on the court, the downs on the court, the wins and losses," James said. "But I've been able to, I guess as Frank Sinatra would say, 'I did it my way.'"
James, who now has more NBA Finals appearances than all but three franchises (Lakers, Celtics & Warriors), is the only player in NBA History to average 25+ PPG in the postseason heading into the NBA Finals with three different teams.
After winning titles with Miami and Cleveland, the Akron-made will be looking to clinch his fourth career Larry O'Brien Trophy.
"My teammates said bring us home and it was my responsibility to try to make the right plays and do the right things on the floor to help us win ballgames," James said during the WCF trophy presentation.
When LeBron James signed with the @Lakers he told us he would get us back to the NBA Finals and he's definitely kept his word.

— Earvin Magic Johnson (@MagicJohnson) September 27, 2020
Another one! Congrts to my brotha @KingJames on his 10th final appearance. What we're witnessing will never be replicated again.

— DWade (@DwyaneWade) September 27, 2020
Lebron, who is also the NBA's No. 1 all-time postseason scoring leader, has averaged 26.7 points, 8.9 assists and 10.3 rebounds per game through the 15 contests he's played in the 2020 NBA Playoffs.