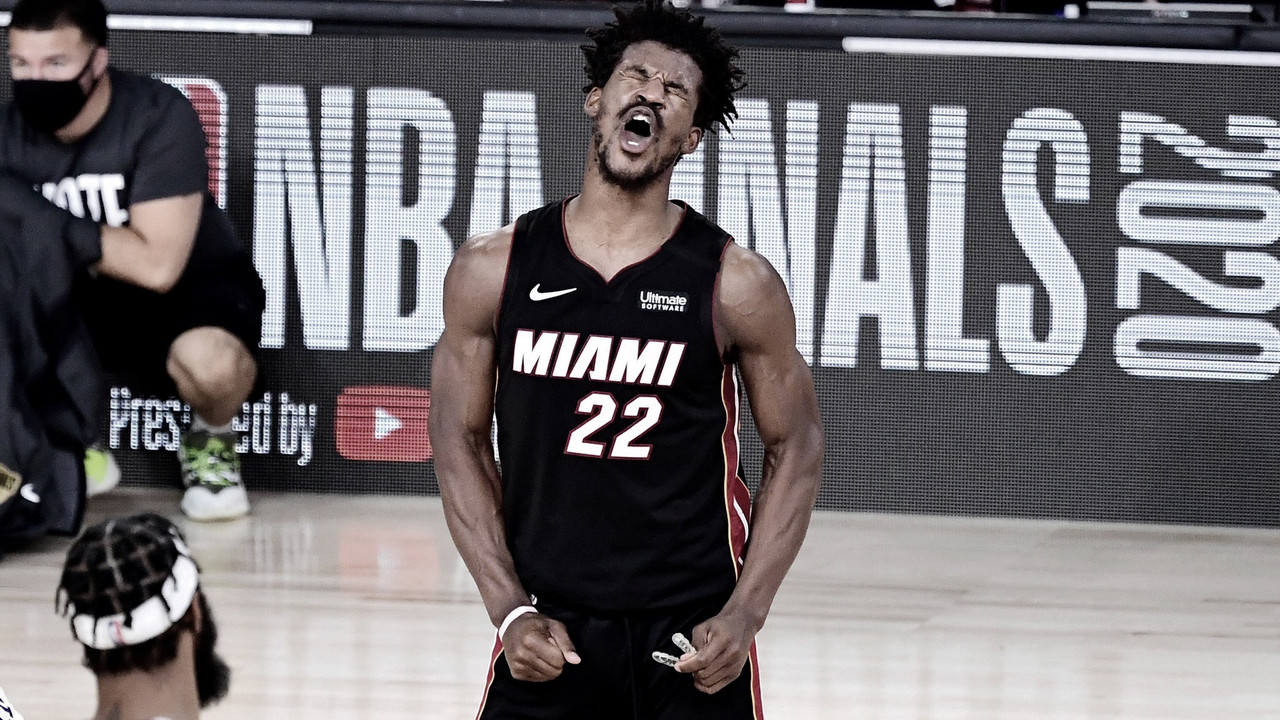 Despite not having Goran Dragic and Bam Adebayo available to play, Jimmy Butler was not gonna let his team go down without a fight. The Heat star led Miami to a 104-115 win over the Lakers in Game 3 of the NBA Finals to cut the series deficit to 1-2.
The 31 year-old carried his team to the win, as he recorded 40 points, 11 rebounds and 13 assists. Butler was just the third player in Finals history to have a 40-point triple-double, according to research by ESPN Stats & Information, joining Jerry West and LeBron James.
Butler also became the first player to score 40 points without attempting a 3-pointer since Shaquille O'Neal in 2002.
"We won," Butler said. "I could care less about a triple-double. I hope the next game I score zero, and y'all talk like y'all wanna talk, and we win, so I can come up here and say the same thing."
"Win. I don't care about a triple-double. ... I want to win."

- Jimmy Butler on his mindset pic.twitter.com/0XPcNRsQf1

— Bleacher Report (@BleacherReport) October 5, 2020
Elias Sport confirmed Jimmy Butler is also the first player to outscore, outrebound and out-assist LeBron James in a Finals game, including LeBron's teammates.
Butler did not only put the work offensively but also on the other end, as 'The King' had 7 turnovers when matched up against the Heat star. Also, quiet night for Anthony Davis, who only had 50 touches in the entire game, finished the game with -26 and 15 points.
'AD', the seven-time All-Star, detonated in games 1 & 2 averaging 33 points on 63.4% shotting to go along with 11.5 rebounds per game. Still, the Heat found a way to keep him away from the 'boards' and that was the difference.