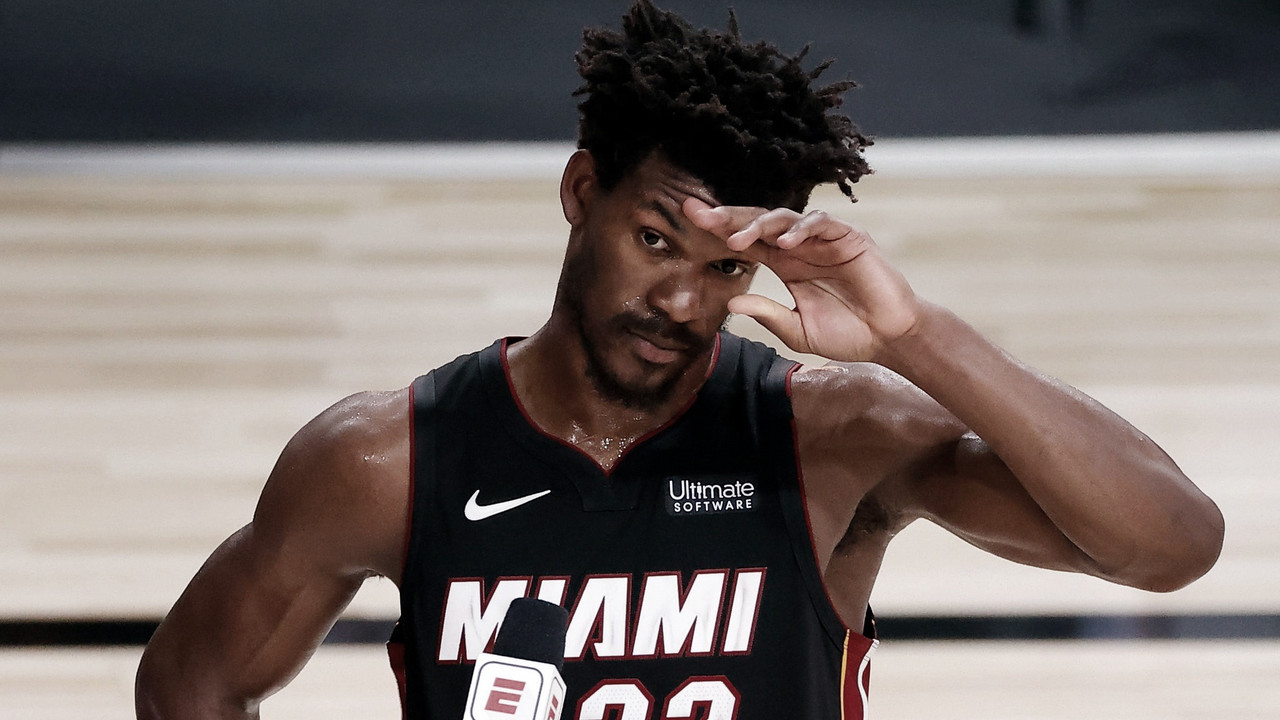 Jimmy Butler keeps proving he's the man in South Beach, as he recorded a historic 40-point, 11-rebound, 13-assist triple-double in Game 3 of the NBA Finals against the Lakers.
The rest of the league noticed history in the making, as Butler became just the third player in Finals history to have a 40-point triple-double, according to research by ESPN Stats & Information, joining Jerry West and LeBron James.
The 31 year-old also became the first player to score 40 points without attempting a 3-pointer since Shaquille O'Neal in 2002.
Built Different... https://t.co/zu1ksWoJM5

— DWade (@DwyaneWade) October 5, 2020
Brate @JimmyButler showed today why he is the leader and the heart of this team !!! 🔥🔥🔥 https://t.co/wBJsfI1Hav

— Goran Dragić (@Goran_Dragic) October 5, 2020
Inspiring

— Joel "Troel" Embiid (@JoelEmbiid) October 5, 2020
Damn Jimmy really like that. I thought for sure a 🧹was coming. Bruh really went to work work

— CJ McCollum (@CJMcCollum) October 5, 2020
They really tried to trick us into thinking that Jimmy wasn't a guy that you want on your team if you wanna win 🤦🏽‍♂️.

— Rudy Gobert (@rudygobert27) October 5, 2020
Jimmy Butler. That's the tweet. #Culture

— Meyers Leonard (@MeyersLeonard) October 5, 2020
Truly a masterpiece from Jimmy

— Kevin Love (@kevinlove) October 5, 2020
Jimmy Butler finals MVP? Jerry west style? https://t.co/Mdsk5zC1F4

— Spencer Dinwiddie (@SDinwiddie_25) October 5, 2020
Heat made great adjustments oh and Jimmy Butler been hoopin from the start

— Isaiah Thomas (@isaiahthomas) October 5, 2020