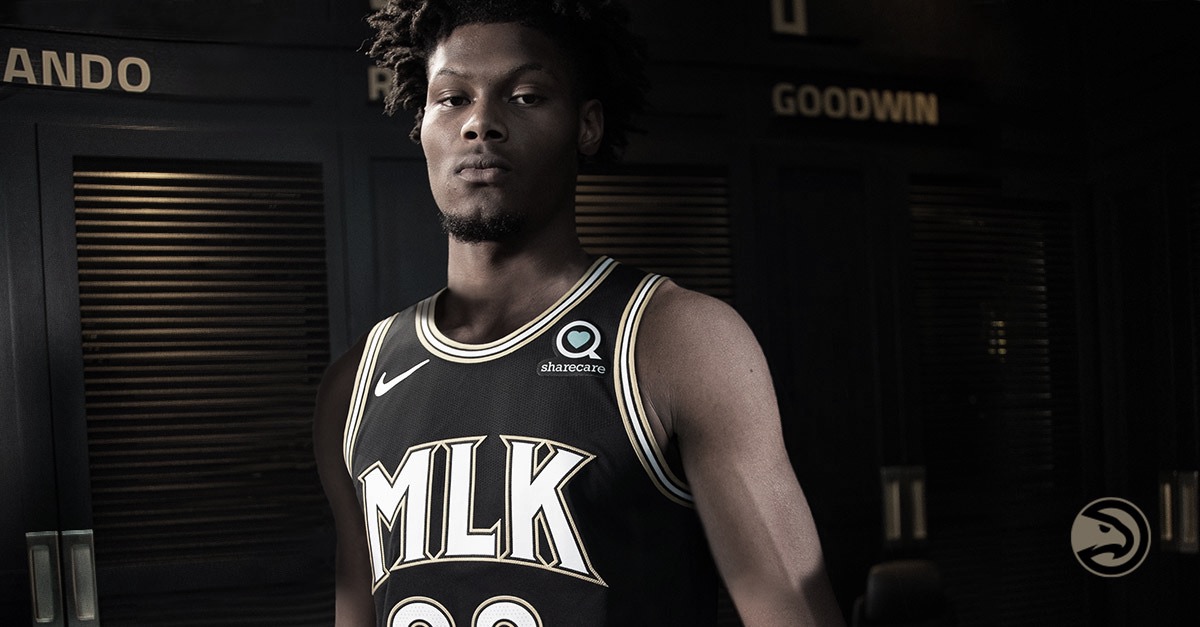 The Atlanta Hawks will honor the Rev. Martin Luther King Jr., who was born and raised in Atlanta, with their new 'City Edition' uniforms.
King's initials, "MLK," will be front and center on the jersey, marking the first time in league history the initials of an individual will be featured prominently on the chest of an official uniform. The Hawks will donate profits from jersey sales back to the Atlanta community, focusing on economic empowerment for communities of color.
The league got rid of "home" and "away" jerseys since its partner with Nike back in 2017, so this gives teams' more freedom to switch up their uniforms.
It's more than a uniform – it's a commitment. Introducing the 20-21 MLK Nike City Edition uniform.

Proceeds from the sale of this jersey will go to support economic empowerment programs for Atlanta's communities of color.#EarnTheseLetters x #TrueToAtlanta pic.twitter.com/mYsnzHDsMu

— Atlanta Hawks (@ATLHawks) October 4, 2020
"No one could have ever anticipated that the world, that we would be in the current state, as we are, as a country, and so we really thought that we're obviously going to be unveiling it as we have our City Edition, but the sentiment of the uniform is at a completely different level than we could have ever anticipated at the time of development," Hawks chief marketing officer, Melissa Proctor said. "Always important, obviously, for Dr. King and the city."
The Hawks will wear their City Edition uniforms at select games during the season, and also will have a court design to go with them. Those games will be looked at as "unity nights," and on them the Hawks will highlight King and people making a difference in the Atlanta community.
The uniform's base color is infinity black, with the initials "MLK" in fidelity white and outlined in vintage gold. Vintage gold and fidelity white also make up the piping around the edges of the jersey and the waistband of the shorts. The colorway of black, gold and white also represents King's membership in the first Black Greek fraternity.
It's only right... MLK 👀🔥🔥🔥 pic.twitter.com/LEPpMAHVcB

— Trae Young (@TheTraeYoung) October 5, 2020