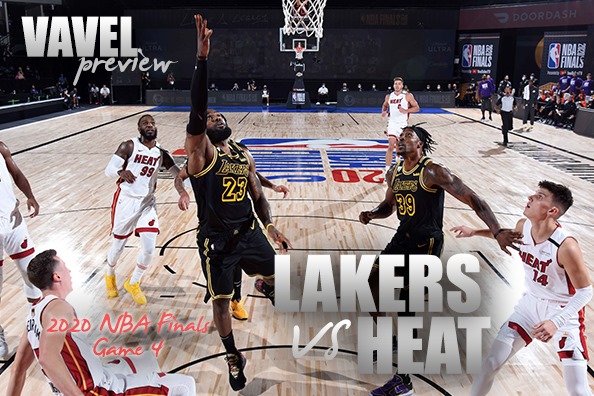 Surprisingly enough, despite not having two All-Stars in Bam Adebayo and Goran Dragic, the Miami Heat still managed to win Game 3 of the 2020 NBA Finals against the Los Angeles Lakers to cut the series deficit to 1-2.
Now, they will try to even it, as they see each other again in Game 4.
Miami dropped its first two against Los Angeles by double-digit margins before responding with a 115-104 win that swung the momentum in its favor.
Jimmy Butler single-handedly led Miami to its triumph, scoring 40 points to go with 13 assists and 11 rebounds in his first career playoff triple-double. He accomplished the feat while playing 45 minutes for the second consecutive game.
The Heat have some good news, as Adebayo has been upgraded to questionable for Game 4, saying the decision would be up to the team's medical staff. On the other hand, Dragic was once again listed as doubtful.
Turnovers were the main reason why Los Angeles struggled in Game 3. The Lakers committed 10 in the first quarter alone, one more than they had total in Game 2. They finished the contest with 20, LeBron James being responsible for eight and Anthony Davis five.
"I just have to be better," Davis said. "Both ends of the floor. Foul trouble, bringing the energy to the team -- the team relies on me bringing the energy to start the game. When you pick up two fouls, guys come in earlier, things like that. So I just have to be better."
The Lakers haven't dropped back-to-back games all postseason, so it will be interesting to see how they will bounce back.