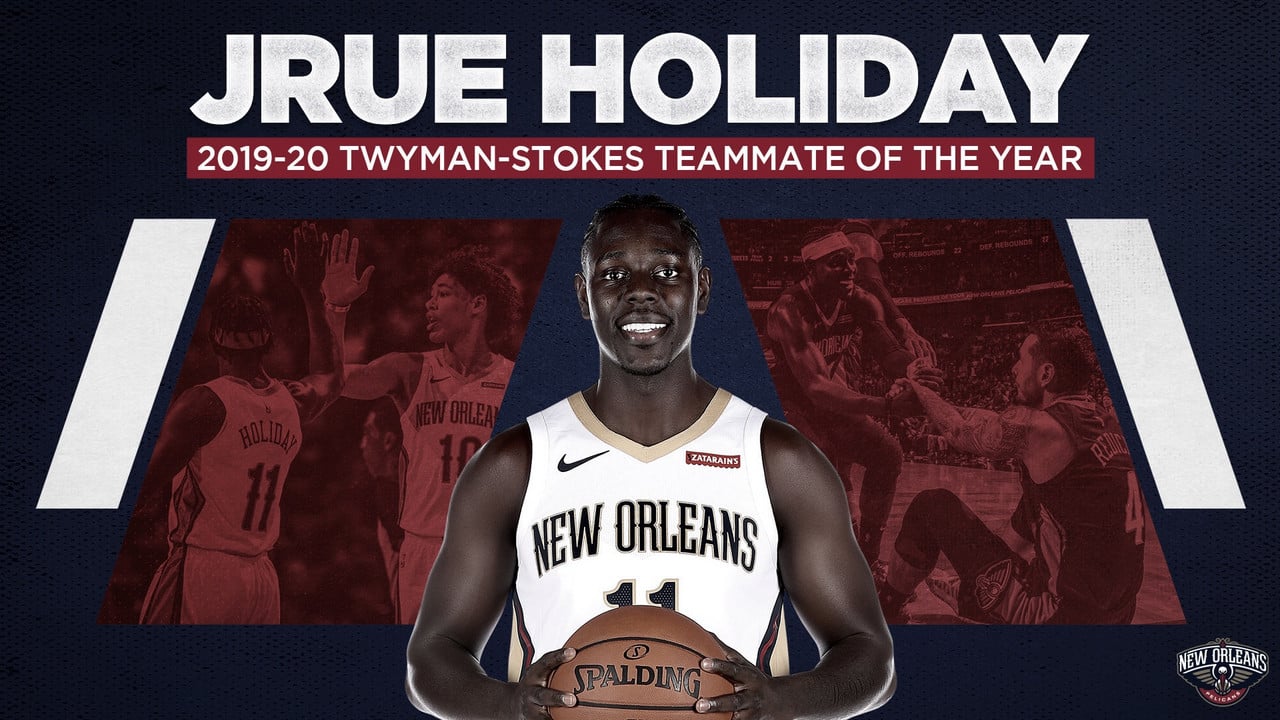 NBA players have selected New Orleans Pelicans guard Jrue Holiday as the recipient of the 2019-20 Twyman-Stokes Teammate of the Year Award, the NBA announced.
The 2019-20 Twyman-Stokes Teammate of the Year Award goes to @Jrue_Holiday11! #NBAAwards pic.twitter.com/NmzEqKsool

— NBA (@NBA) October 6, 2020
The award recognizes the player deemed the best teammate based on selfless play, on- and off-court leadership as a mentor and role model to other NBA players, and commitment and dedication to team.
Holiday received 53 of 267 first-place votes and finished with 1,041 total points. Philadelphia 76ers forward Tobias Harris (806 points; 48 first-place votes) and Milwaukee Bucks forward Kyle Korver (796 points; 26 first-place votes) finished in second and third place, respectively.
Holiday has spent the last seven seasons with New Orleans after playing his first four seasons with Philadelphia. The guard was selected as an NBA All-Star in the 2012-13 season and named to the NBA All-Defensive Team in 2017-18 and 2018-19. In the 2019-20 season, he averaged 19.1 points, 6.7 assists, 4.8 rebounds and 1.62 steals in 61 games across regular-season games and seeding games.
Before the 'seeding games' in Orlando began, Holiday announced that he would use the remainder of his 2019-20 season salary to start a social justice fund with his wife, Lauren, a former player for the U.S. Women's National Soccer Team.