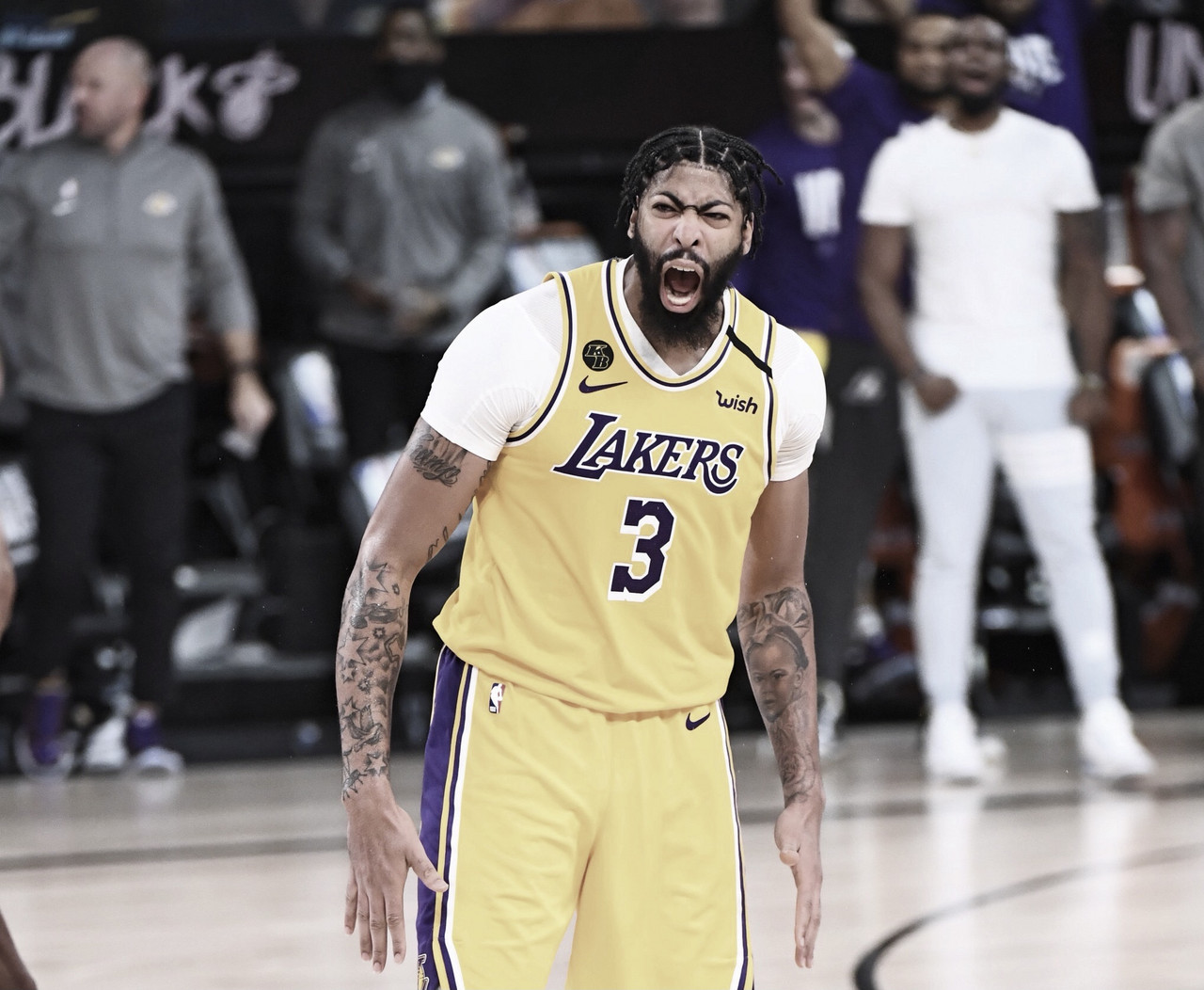 Since the season began, everyone knew that in order for the Lakers to be successful, Anthony Davis had to be the difference maker.
Despite having a tough Game 3, the seven-time All-Star bounced back and led Los Angeles to a 3-1 lead over the Miami Heat in the 2020 NBA Finals.
The Los Angeles Lakers are one win away from banner No. 17 after a 102-96 victory in Game 4. 'AD' and LeBron James combined for 50 points, 21 rebounds and 12 assists. The Lakers also got a critical contribution from Kentavious Caldwell-Pope, who scored five of his 15 points on two straight possessions with less than three minutes to go in the game.
Even though the Heat was able to start Bam Adebayo after he missed Game 2 and 3 with a neck strain, they couldn't get it done and face elimination for the first time in this postseason. Miami still misses Goran Dragic, who hasn't played since Game 1 with a torn plantar fascia.
Anthony Davis was great on both ends of the floor, scoring and also being able to guard multiple players, including Jimmy Butler, who got erased from the game in the final minutes. Butler dropped 40 in Game 3 to make it a series, but 'AD' allowed him only to get 22 in Game 4.
"I just tried to be locked into him," Davis said of guarding Butler. "In the last game, he kind of took over and imposed his will on the game. I used a lot of my energy on the defensive end, knowing that other guys on the team were going to make up for that effort on the offensive end."
Frank Vogel's team is only one win away from finishing the job, but the Heat has showed multiple times what they can do as underdogs so we shouldn't count them out just yet.