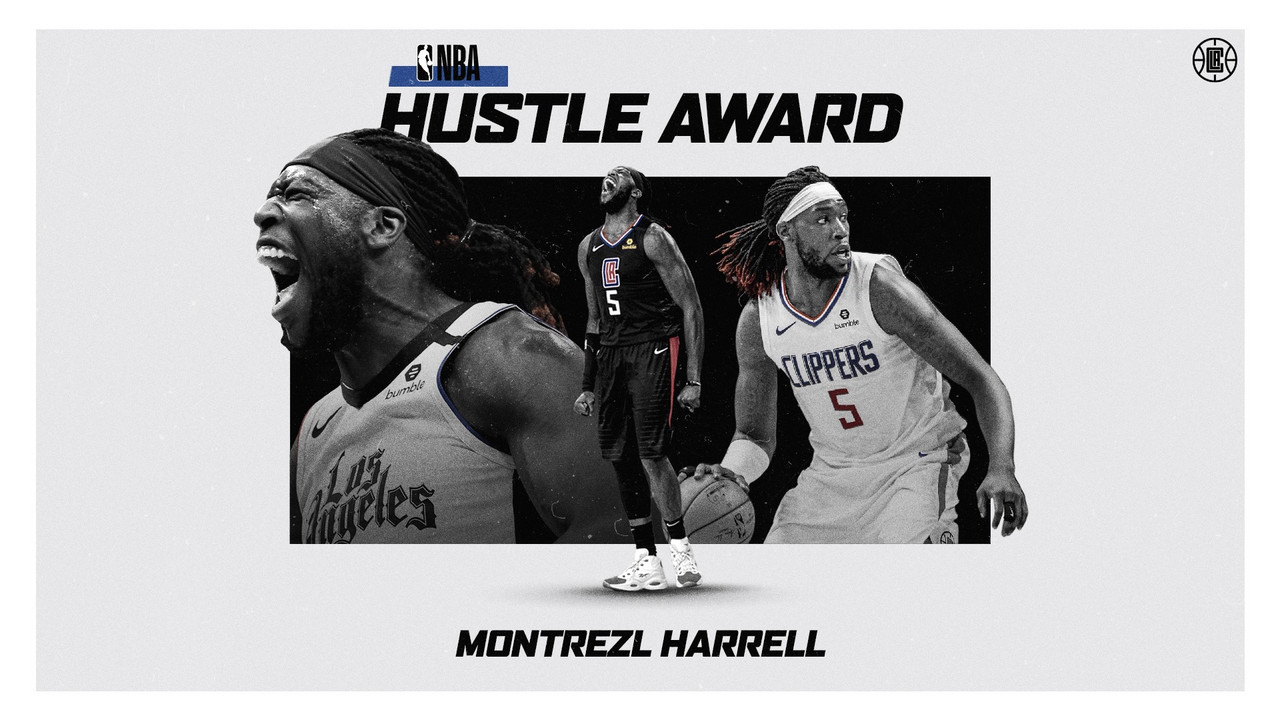 The Los Angeles Clippers Center, Montrezl Harrell has been voted as the recipient of the 2019-20 NBA Hustle Award, which honors the player that makes the energy and effort plays to help his team win throughout the season.
The 2019-20 NBA Hustle Award goes to @MONSTATREZZ! #NBAAwardshttps://t.co/xZWvIBbgeA pic.twitter.com/Ln7FEK9En5

— NBA (@NBA) October 7, 2020
Standing 6-7 and 240 pounds, was huge for the Clippers coming off the bench. This season, Harrell averaged career highs in points (18.6 PPG), rebounds (7.1 RPG) and minutes played (27.8 MPG).
The 26 year-old was also named Kia NBA Sixth Man of the Year defeating Lou Williams and Dennis Schroder.
All stats are from the start of season until March 11. The 'seeding games' of the season restart, did not count toward the NBA Hustle Award or the league's other traditional end-of-season awards.
Harrell finished with 30 charges drawn during the regular season (as of March 11), which tied him with Kyle Lowry for the league's lead. He also established himself as one of the league's top rim protectors, as he was ranked 21st in blocks at 1.14 per game.
The Clippers season came to an end in the Western Conference semifinals, where they blew a 3-1 series lead against the Denver Nuggets.