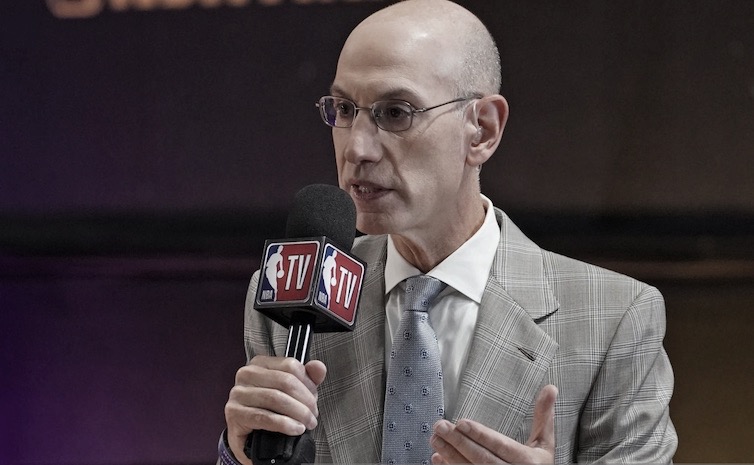 The National Basketball Association (NBA) and National Basketball Players Association (NBPA) have announced that the NBA Foundation Board of Directors, comprised of eight representatives from the NBA Board of Governors, players and executives from the NBPA and the league office.
This will provide strategic direction with respect to programming and grantmaking as well as oversee the organization's activities, working directly with all 30 NBA teams and their governors to support and facilitate sustainable initiatives in team markets.
Inaugural Board members of NBA Foundation: Michael Jordan, Adam Silver, Toronto's Larry Tanenbaum, NBPA's Michele Roberts, New Orleans' Gayle Benson, Atlanta's Tony Ressler, Tobias Harris, Harrison Barnes.

— Shams Charania (@ShamsCharania) October 9, 2020
Michele Roberts and Larry Tanenbaum will serve as ex-officio board members in their capacities as NBPA Executive Director and NBA Board of Governors Chairman, respectively.
The foundation officers will be Deputy Commissioner and COO Mark Tatum as President, President of Social Responsibility and Player Programs Kathy Behrens as Vice President, Senior Associate Counsel Matthew Carpenter-Dennis as Secretary and Global Head of League Finance Heidi Nadler as Treasurer.
The Foundation is one aspect of the NBA family's collective efforts to address racial inequality and promote social justice, the goal of the 2019-20 season restart in Orlando. The NBA and NBPA are committed to increasing Black representation across the league, ensuring greater inclusion of Black-owned and operated businesses across NBA business activities and using the collective platforms and resources of the NBA and all 30 teams.