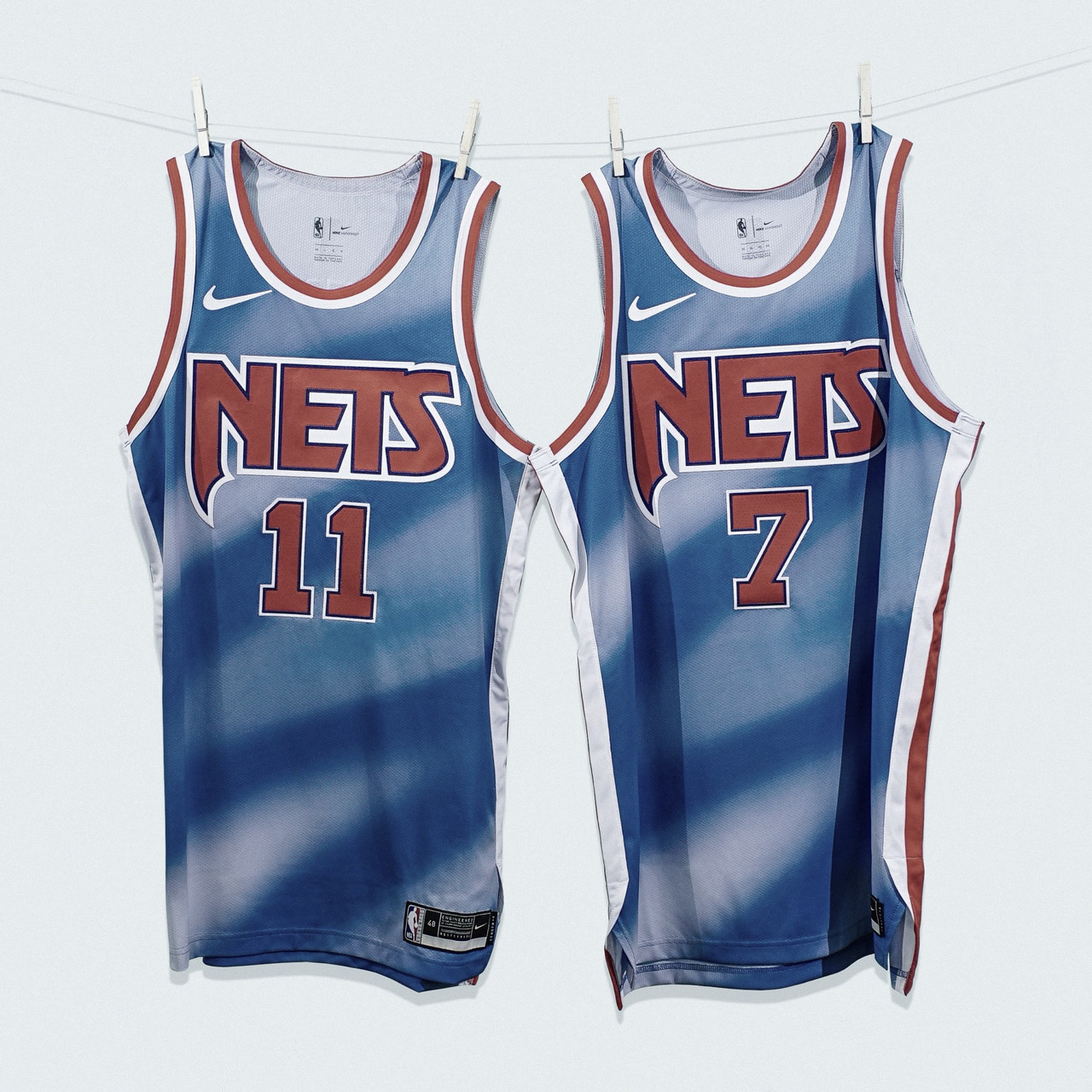 The Brooklyn Nets won't only have a new look next season with Kevin Durant, but also an old look, as they will use vintage uniforms next season.
The Nets unveiled their Classic Edition uniform, which honors a fan-favorite "tie-dye" design worn during the 1990-91 season. The "sky blue-to-white gradient" uniforms were last worn by the Nets when the team played in New Jersey.
The Nets moved on from New Jersey after 35 seasons, jumping rivers to Brooklyn and opening up Barclays Center in 2012.
From Jersey to Brooklyn and back again.@KyrieIrving | https://t.co/LfHszf2qmA pic.twitter.com/TJKLwqUmPg

— Brooklyn Nets (@BrooklynNets) October 14, 2020
"You've got the classic jersey that we're paying homage to just that brief snapshot in Nets history," Kyrie Irving said. "I'm grateful to be able to do it, and I'm honored to be able to do it, because I know putting that on is just paying homage to the legends that came before me."
Even though the Nets have managed to make the playoffs five out of the eight years they've been at Brooklyn, the level of pressure will be unlike any other next year. With the addition of Durant, and a fully-healthy Irving, there's no doubt they are the frontrunners to come out of the East.
Brooklyn joins Atlanta as the latest NBA teams to unveil their new threads for next season. The Hawks will honor the legacy of Dr. Martin Luther King Jr. with the first-ever 'MLK' Nike City Edition Uniform.