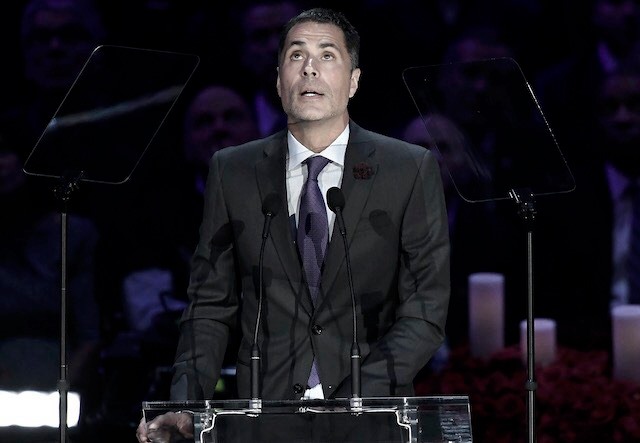 The Athletic's Shams Charania reported the Los Angeles Lakers have requested a career-ending injury application to have Luol Deng's salary removed from team books.
Deng agreed to a buyout with Lakers in 2018, played 22 games for the Timberwolves in 2018-19, retired last October and is owed salary through the 2022 season. Removing Deng's $5 million cap hit would be welcome tax relief. If successful, Lakers would free up $5 million in salary for the offseason.
The Lakers could open cap space in 2021, even with LeBron James and Anthony Davis. Dropping Deng's cap hit could make the difference in whether an elite free agent joins Los Angeles next offseason.
The Orlando Magic made an identical request with Timofey Mozgov in October 2019, which was approved. That was at a time when Mogov had already returned to Russia, where he continued to play professionally.
Deng, who played 15 years in the league, was a two-time All-Star and played in 902 NBA games. The British baller averaged 14.8 points and 6.1 rebounds per contest while playing for five different organizations.