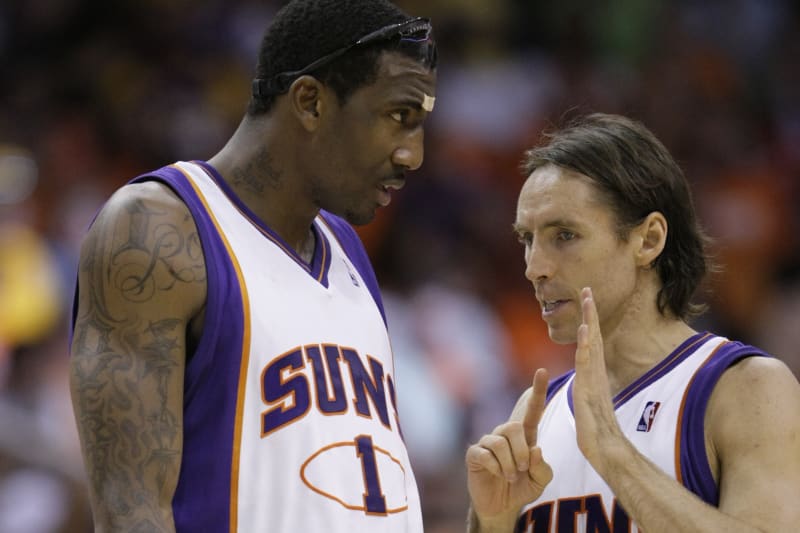 The Athletic's Shams Charania has confirmed former NBA All-Star Amar'e Stoudemire will serve as an assistant coach on the Brooklyn Nets under their new coach, Steve Nash.
Both Stoudemire and Nash were teammates on the Suns from 2004-10, and they were considered one of the league's best '1-2 punch' in the early 2000s.
Six-time All-Star Amar'e Stoudemire has agreed to a deal to join new Brooklyn Nets coach Steve Nash's staff as an assistant coach, sources tell @TheAthleticNBA @Stadium. Nash and Stoudemire starred together in Phoenix.

— Shams Charania (@ShamsCharania) October 23, 2020
Nash, who was hired by the Nets during this offseason, will have his first head coaching job in the NBA. He also spent the previous five seasons as a player development consultant with the Golden State Warriors.
When Nash was named Nets head coach, the team also confirmed that Jacque Vaughn will return to Brooklyn as lead assistant coach. Vaughn was named interim head coach this season, and led the Nets to a 5-3 record in the NBA's restart in Florida before they were swept by the Toronto Raptors in the first round of the playoffs.
On the other hand, Stoudemire played 14 season in the NBA, averaging 18.9 points, 7.8 rebounds, 1.2 assists and 1.2 blocks per game. Also, he was the 2002-03 Rookie of the Year, a six-time All-Star and made the All-NBA team five times in his career.
The 'big-man', who competed in his last game in the association during the 2015/16 season, played two seasons for Hapoel Jerusalem in Israel, and spent the last two seasons with Tri-State of the Big 3 league.
With a 'fully-healthy' squad including Kyrie Irving and Kevin Durant, alongside a young coaching staff, the Nets could make an impact in the East and are favorites to make the NBA Finals next season.