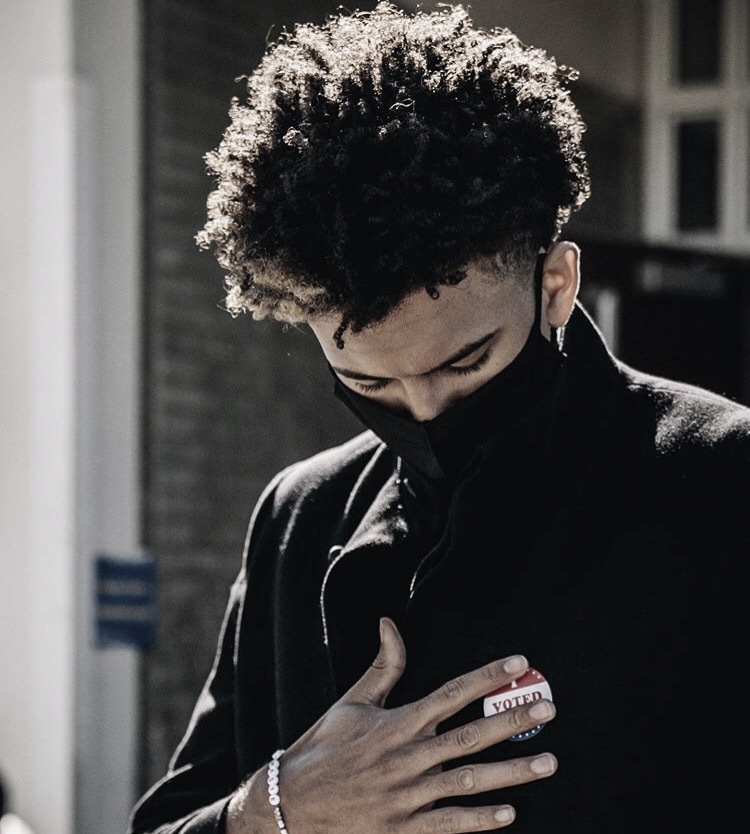 One of the main things the NBA players were advocating during their time at the 'bubble' in Orlando was the importance of voting for American citizens.
Election Day is right around the corner, and as the National Basketball Players Association stated, at least 90% of eligible voters in the NBA are registered and set to make their voice heard in the general election.
Multiple players have already voted, and they have even taken advantage of their team arenas being open to registered voters residing in specific districts.
1st timer🙋🏽‍♂️ #GoVote pic.twitter.com/0PF2TyLXTb

— Trae Young (@TheTraeYoung) October 23, 2020
.@camreddish, @DreHunter & @215tahj casting their vote yesterday at @StateFarmArena!#TrueToAtlanta pic.twitter.com/lrM1JdB2It

— Atlanta Hawks (@ATLHawks) October 15, 2020
.@DGreen_14, of the @Lakers, and @nograyareas21, of the @LASparks, stopped by yesterday to cast their votes! You should do they same. We are open today from 10am-7pm 😀 #Vote @LACountyRRCC pic.twitter.com/arSFBrPQEH

— STAPLES Center (@STAPLESCenter) October 30, 2020
What LA said 🗣 #vote

📷: @aldridge_12 pic.twitter.com/QaSvpqNAPv

— San Antonio Spurs (@spurs) October 23, 2020
Voiced & counted. ☑️ pic.twitter.com/CgBabNp730

— Philadelphia 76ers (@sixers) October 19, 2020
Be like @CollinSexton02 and let your voice be heard! 🗳

For information on early voting, visit https://t.co/rfxmNXSGcs. pic.twitter.com/li88DLJ6Ji

— Cleveland Cavaliers (@cavs) October 16, 2020
"It's a very easy process and I still encourage people to come out and vote." -@MilesBridges

Exercise your right and #SwarmThePolls 🗳🗳🗳 pic.twitter.com/STebv45AhM

— Charlotte Hornets (@hornets) October 28, 2020
"We've always said that it's bigger than basketball, and we want to use our platform for good."@Vivek and @hbarnes came out to @Golden1Center on #VoteEarlyDay pic.twitter.com/7aKlgYFq0v

— Sacramento Kings (@SacramentoKings) October 25, 2020
Deep in the heart of Texas...@jarrettc08 voted 🗳 pic.twitter.com/KGnH6QspoS

— Minnesota Timberwolves (@Timberwolves) October 30, 2020
GO VOTE 🗳

A word from @jarenjacksonjr #GrizzVotes | #GoVoteTN pic.twitter.com/dRQPUTjWep

— Memphis Grizzlies (@memgrizz) October 21, 2020