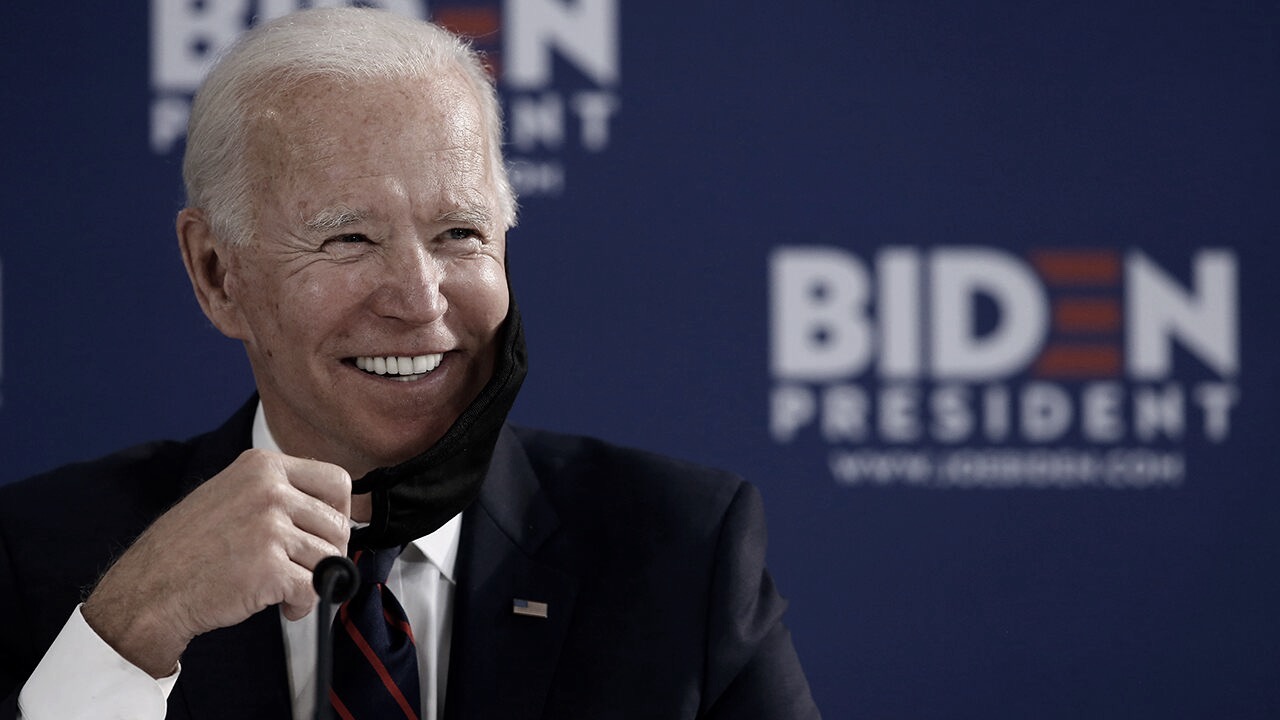 It's official now, and Joe Biden will become the 46th president of the United States of America. After four years of showing their unhappiness with the former president, Donald Trump, the NBA family spoke on social media after finding out the news.
America, I'm honored that you have chosen me to lead our great country.

The work ahead of us will be hard, but I promise you this: I will be a President for all Americans — whether you voted for me or not.

I will keep the faith that you have placed in me. pic.twitter.com/moA9qhmjn8

— Joe Biden (@JoeBiden) November 7, 2020
November 7, 2020
Well America TRUSTED THE PROCESS and it paid off #TheProcess https://t.co/9XfWvQTZET

— Joel "Troel" Embiid (@JoelEmbiid) November 7, 2020
YOUR VOTE COUNTS!!!!

— Kyle Lowry (@Klow7) November 7, 2020
Even if we get a Democrat in the office. Keep that same energy. it's the same fight. Same laws that restrict us. Same old generation that's thinks the way they do. Real talk. Keep goin

— kuz (@kylekuzma) August 26, 2020
November 7, 2020
Congrats to the New President and Vice President of the United States of America @JoeBiden & @KamalaHarris ... Like I said before, love my City 🙌🏽 pic.twitter.com/NnoOWcoKxg

— Ben Simmons (@BenSimmons25) November 7, 2020
Patrick Beverley, Lou Williams, and Patrick Patterson have had enough of Trump pic.twitter.com/fKzL84S26D

— Tomer Azarly (@TomerAzarly) November 7, 2020
During the NBA restart in Orlando following Breonna Taylor's and Ahmaud Arbery's tragic deaths to police brutality, the ballers from the association had one common goal and was not the Larry O'Brien Trophy.
The league made sure to use their platform to motivate people to go out and vote. Some players even decided to put the word 'Vote' in the back of their jerseys, as the association allowed them to put social justice messages along with their names.
Players were also happy to know Kamala Harris will be the first woman, first South Asian American and first Black person to be elected as Vice President of the United States of America.
I am extremely excited to have @JoeBiden as president but growing up with my mother and sister two black women! For them to have someone like @KamalaHarris leading the charge man is truly incredible not just for black people but for BLACK WOMEN! ✊🏾💯

— Donovan Mitchell (@spidadmitchell) November 7, 2020
Congratulations to @KamalaHarris for making history 🙏🏾🙏🏾 keep leading and inspiring!! https://t.co/s2JkqmTn5T

— Donovan Mitchell (@spidadmitchell) November 7, 2020
We did it! #BidenHarris2020

— Breanna Stewart (@breannastewart) November 7, 2020
Yes I'm posting this Again because for the 1st time EVEEEEER we have a Black Woman as our VP👏🏾👏🏾👏🏾Representation Matters on so many levels.... Tears of Joy! Congrats Madam Elect VP @KamalaHarris 🖤 pic.twitter.com/T05dmTMsBg

— Swin Cash (@SwinCash) November 7, 2020
This also means the NBA Champions will go to the White House in Washington, DC after every season. Let's remember teams refused to attend the White House during Trump's tenure in office.
YO we back up in there my G!!! I'm taking my tequila and vino too! 😁😁😁 🥃🥃🍷🍷

— LeBron James (@KingJames) November 7, 2020