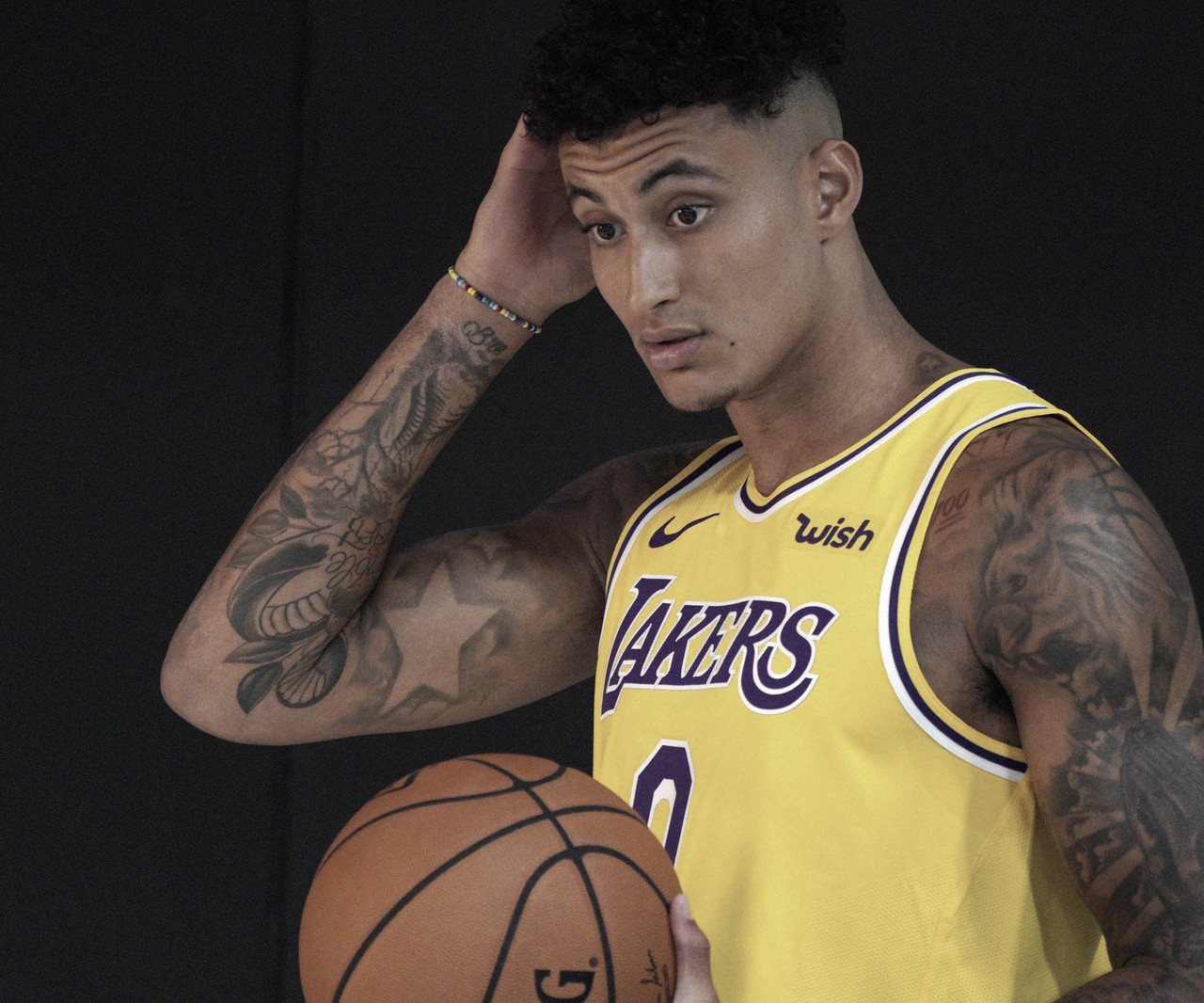 Kyle Kuzma just won his first ring in the NBA in his third year as a pro and is already looking to keep writing more history for the Los Angeles Lakers.
ESPN's Brian Windhorst reported Kuzma is seeking a 'sizable' contract extension with the Lakers.
'Kuz', who was involved in trade talks last summer when Los Angeles was trying to acquire Anthony Davis from the Pelicans, was drafted by the Lakers as a late first round pick in the 2017 NBA Draft.
Since his arrival to the league he has made an impact both on and off the court. The Flint, Michigan native put the league on notice real quick leading the Lakers to a summer league championship just a couple of weeks after being drafted. Now, he's looking to stay in 'La La Land' after three years with the organization.
Kuzma was a vital piece in the Lakers championship run this past season. Despite not living up to the hype of being that 'third guy' behind LeBron James and 'AD', he still put some good numbers. The 6'8 Power Forward played 21 games in the postseason at Orlando, where he averaged 10 points along with 3.1 rebounds per contest.
Let's not forget the 24 year-old will be eligible for a rookie contract extension from the Lakers this offseason, which he can opt out of in 2021.