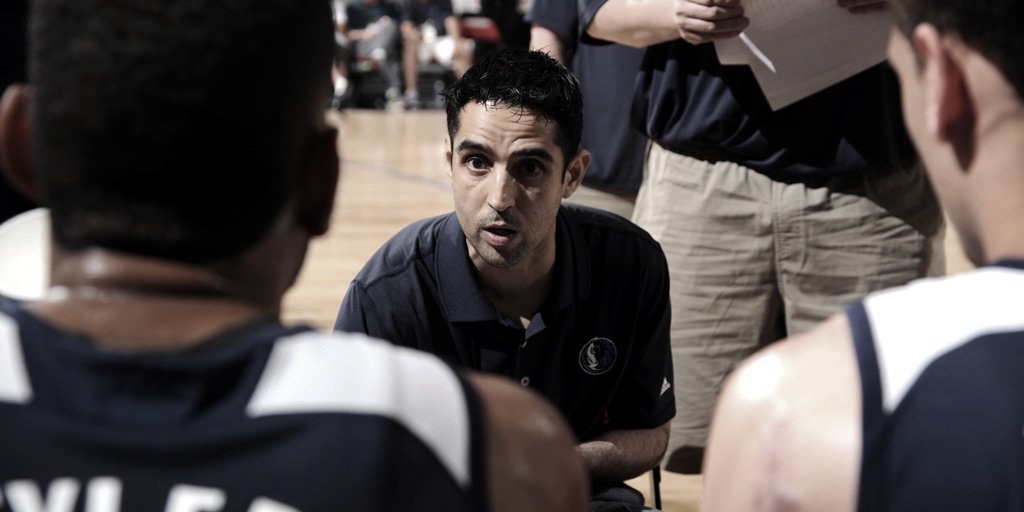 The Mexican family keeps growing in the NBA. As of now, there's only one player in the league whose Mexican, Juan Toscano-Anderson from the Golden State Warriors. Now, it turns out there will be another one but from the sidelines.
ESPN's Adrian Wojnarowski reported Kaleb Canales will join the Indiana Pacers coaching staff as an assistant.
The Indiana Pacers are hiring Kaleb Canales as an assistant coach, sources tell ESPN. Canales has had extended recent runs with Knicks (2018-2020), Mavericks (2013-2018) and Blazers (2008-2012). Canales was an interim HC with Portland in 2012.

— Adrian Wojnarowski (@wojespn) November 9, 2020
Canales ain't new to having important roles in NBA franchises. The 42 year-old from Laredo, Texas has been an assistant at Portland, Dallas and New York. He was also named the interim HC for the Trail-Blazers after head coach Nate McMillan was dismissed in 2012. He then became the youngest active head coach in the NBA and the first Mexican-American coach in NBA history.
Prior to his arrival to the league, Canales was an assistant coach at the University of Texas Arlington, Division I school competing in the Sun Belt Conference.
Following their first round sweep against the Miami Heat at the NBA 'bubble', the Pacers parted ways with HC McMillan. Then, they named Nate Bjorkgren as their new Head Coach.
It's still unknown on whether he'll have success at Indiana or not, but it is great to see more international coaches having important seats in the sidelines for NBA franchises.