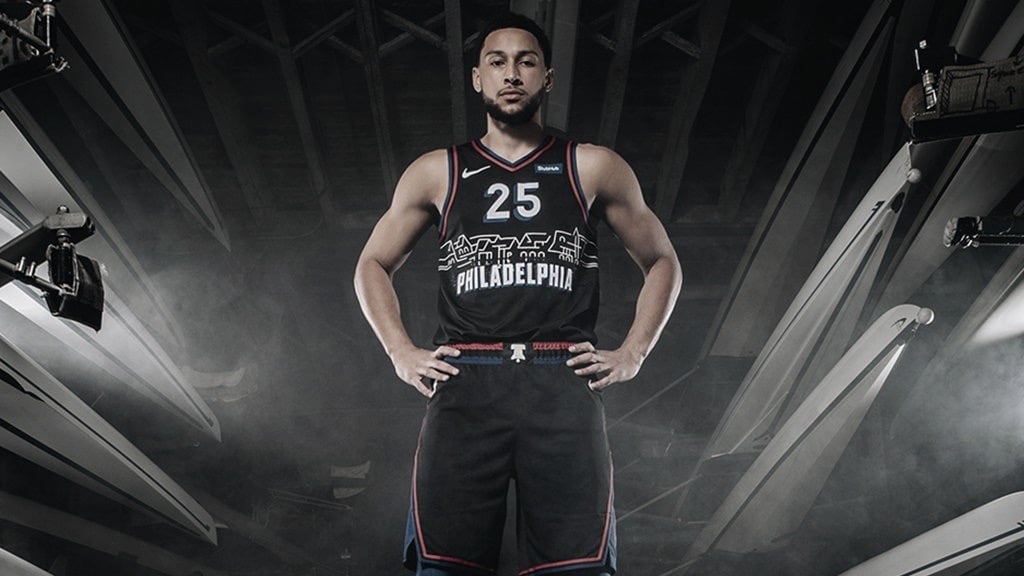 Ben Simmons isn't only the face of the Philadelphia 76ers on the court but also off of it. Turns out the All-Star helped design the new 'City Edition' uniforms, which the team will wear this coming season.
The team confirmed that the new uniforms will have a black primary color, which is the first black uniform for the team since the 2008-09 season. It will also tie in red, white and blue along the edges of the uniform's top and on the waistband of the shorts. The word "Philadelphia" is printed in white with a blue drop shadow on the front of the uniform.
The threads. 🧵 pic.twitter.com/mDf4Mvk2V3

— Philadelphia 76ers (@sixers) November 10, 2020
The overall uniform design is inspired by the "one-of-a-kind Philadelphia view Boathouse Row provides at night." Following the United States' bicentennial, each boathouse was lined with lights in the late 1970s, which reflect each evening on the river, creating the visual mimicked on the uniform.
Sixers star guard Simmons had a hand in designing the new City Edition uniforms. The Sixers say Simmons asked Chris Heck, the team's president, to develop a black uniform.
"We love telling stories through the 76ers brand, specifically of our great city and always honoring our history," Heck said in a statement released by the team. "This year, we celebrate our city edition uniform by blending the old and the new specifically for the greatest fans in the world to enjoy."