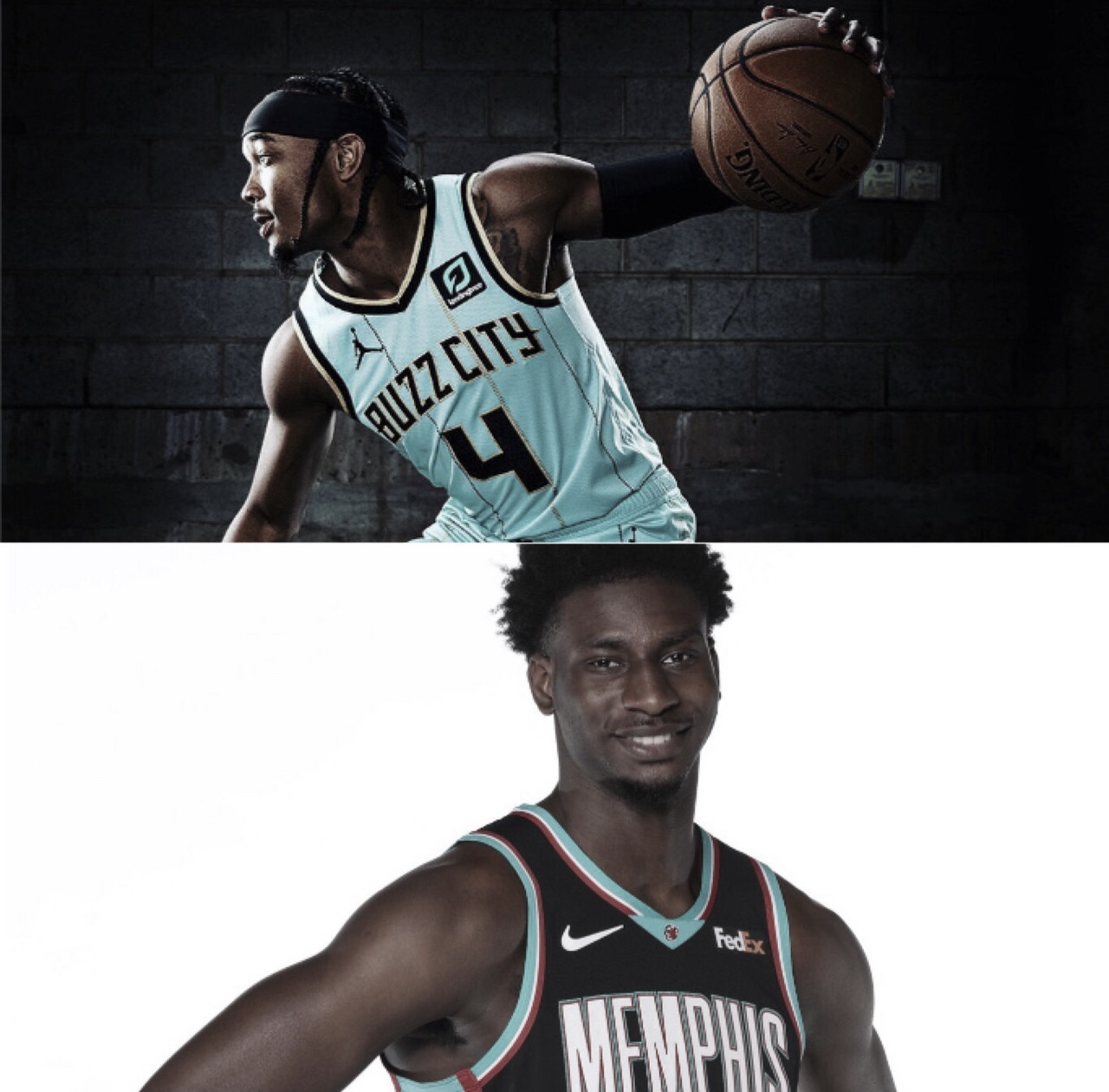 The Charlotte Hornets and Memphis Grizzlies have become the two latest NBA franchises to present their new threads ahead of the 2020/21 season.
First it was Charlotte, who presented the 'City Edition' uniform. This celebrates Charlotte's history as home of the first U.S. Branch Mint and the Carolina Gold Rush of the early 1800s.
The Hornets also announced its association with the Official Jersey Patch Partner LendingTree. The mint-colored City Edition uniform once again features the "Buzz City" moniker on the chest after a one-year departure and includes gold and granite pinstripes on both the jersey and the shorts that are ridged like the edge of a coin.
MINTY FRESH. 🥶 pic.twitter.com/WmtDvJmzwD

— Charlotte Hornets (@hornets) November 12, 2020
Honoring the past. Refining for the future. 𝘽𝙪𝙯𝙯 𝘾𝙞𝙩𝙮 𝙈𝙞𝙣𝙩𝙚𝙙.

Presented by @LendingTree pic.twitter.com/AfeiLE1TMn

— Charlotte Hornets (@hornets) November 12, 2020
On the Memphis side of things, the team unveiled their throwback design to celebrate their 20th season in the league. These honors the uniforms worn by the franchise during the 2001-02 season. The black uniforms feature a combination of red, turquoise and white around the jersey and shorts, with "Memphis" displayed across the chest.
𝓒𝓵𝓪𝓼𝓼𝓲𝓬 𝓽𝓱𝓻𝓮𝓪𝓭𝓼 💧#Memphis20 pic.twitter.com/0zEKPJmgRK

— Memphis Grizzlies (@memgrizz) November 11, 2020
From the Pyramid to FedExForum
From J-Will to Trip J
From NBA Now to GrzNxtGen#Memphis20

👕: https://t.co/wtp3P7XP2g pic.twitter.com/OQRNabg66Q

— Memphis Grizzlies (@memgrizz) November 11, 2020