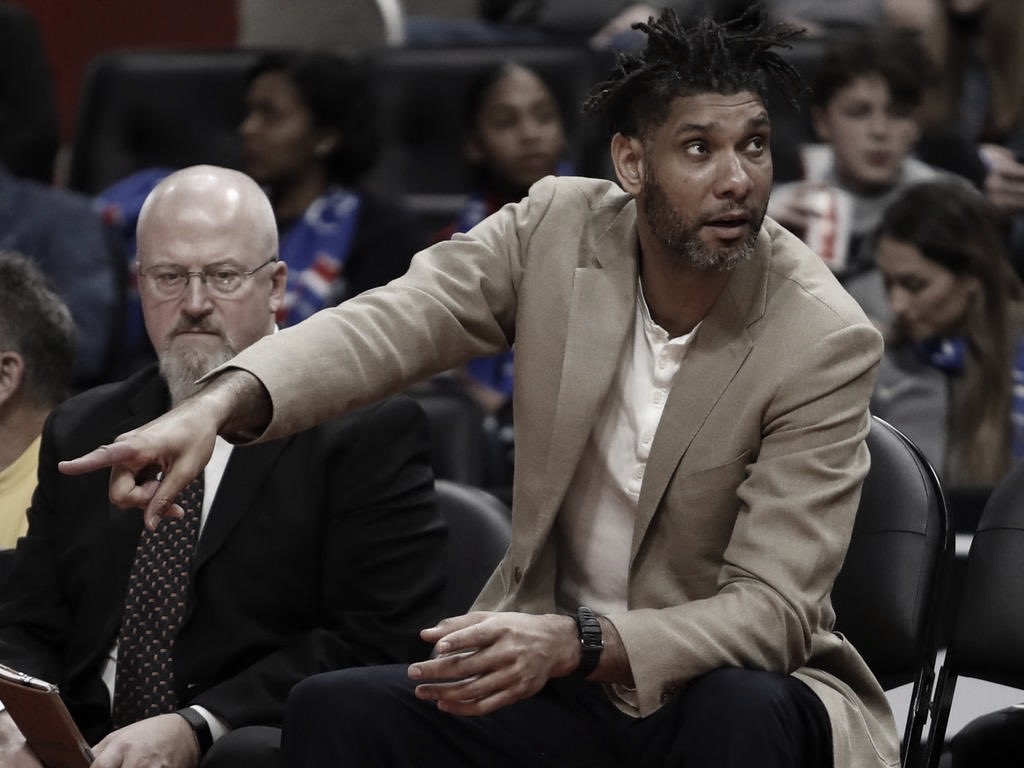 One of the best Power Forwards in the history of the game, Tim Duncan has told the San Antonio Spurs he won't be coming back next season as an assistant coach.
This wasn't a shock for the organization, as everyone including Head Coach Gregg Popovich knew that his time on the sidelines was only going to be for a brief amount of time.
Prior to this season, San Antonio had one of the longest playoff streaks in the history of the league. Following a tough season which included a year ending surgery by LaMarcus Aldridge, the Spurs weren't able to make the postseason despite being invited to the 'seeding games' in Orlando.
San Antonio finished the season as the 11th best team in the Western Conference with a 32-39 record.
Before joining the coaching staff as an assistant in 2019, Duncan earned recognition in making 15 All-Star teams, 15 All-NBA teams and 15 All-Defensive teams, two Kia MVP awards and two Finals MVPs.
The team stated that assistants Becky Hammon, Will Hardy and Chip Engelland still remain on the staff.
The Spurs said assistant coach Mitch Johnson has been promoted. Additionally, Darius Songaila has been elevated to assistant coach.
Duncan, who became the third player in franchise history with his jersey retired to be elected in April to the Naismith Memorial Basketball Hall of Fame, is San Antonio's all-time leader in points (26,496), rebounds (15,091), blocked shots (3,020) and games played (1,392).